---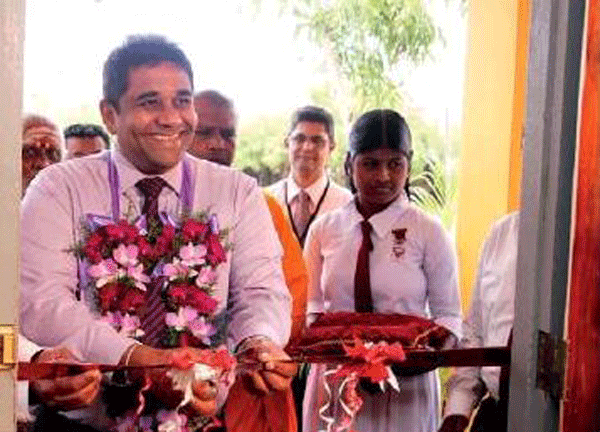 St. Sebastian's Navodhya College in Egodawella, Chilaw received a fully-fledged library including multimedia facilities from Seylan Bank, as part of the bank's 'Seylan Pahasara' Corporate Social Responsibility initiative aimed at establishing 100 fully-fledged school libraries by 2016.
The fully-fledged library, the 50th milestone of the 'Seylan Pahasara' journey was ceremoniously opened by General Manager & Chief Executive Officer Kapila Ariyaratne amid students, teachers and well-wishers on 01st December, 2014."We are delighted to mark the opening of the 50th library under our Corporate Social Responsibility Initiative which focuses on establishing fullyfledged libraries at schools that are in need of better facilities.

"The Sustainability Committee at Seylan Bank decided to partner education because we believe we could play a vital role in creating an environment that enhances education and development of our student population. With upgraded libraries, students will have better access to books and learning opportunities in a conducive environment which will inculcate and encourage the reading habit. We are confident that this worthy effort will go a long way in inspiring a culture of reading and widening the quest for knowledge outside the school curriculum. This is a long term investment that would empower youth in rural communities and fostering economic growth," Ariyaratne said.
The 'Seylan Pahasara' project was launched in 2013 to help 100 less privileged schools in the Island to set up new libraries or refurbish existing ones. Last year, Seylan Bank completed 12 libraries in 10 districts and during 2014, gifted another 38 libraries reaching the milestone of 50 libraries. Plans are underway to establish another 50 libraries in selected schools within the next one and a half years.