---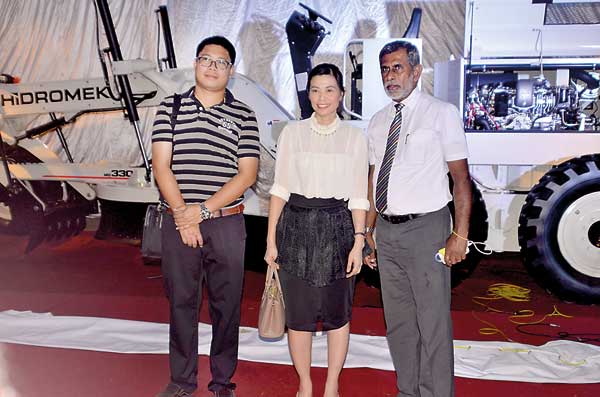 By Chandeepa Wettasinghe

iversified imports dealer Senok Trade Combine (Pvt.) Ltd recently announced its partnership with Turkish heavy machinery manufacturer Hidromek to sell its motor graders in Sri Lanka.

This is following Hidromek acquiring the motor grade business of Mitsubishi Heavy Industries Ltd of Japan in February 2014.

"Mitsubishi sold it to Hidromek Turkey because it wants to get out of the construction machinery business to focus on other areas," Senok Trade Combine Managing Director Gerard Fernando said.

Senok had also been the local partner for Mitsubishi Heavy Industries, making this occasion a continuation of its established business.

"We want to assure that the same manufacturing and specifications and parts from Japan are used in our Motor Graders," a Hidromek Thailand representative said.

She further added that the newly acquired construction equipment would be marketed to Africa and Europe as well.

Meanwhile, Fernando said that the year-on-year growth of construction machinery imports was 16.6 percent for the year 2013/2014 but had seen a drop in construction and therefore construction machinery demand in recent times.

"But workers and machinery are still in demand so we'll at least have double digit growth," he said.

Senok Trade Combine, formed in 1979, is the market leader in distributing most types of construction equipment in Sri Lanka, catering to all top engineering companies including Maga Engineering (Pvt.) Ltd, International Construction Consortium (Pvt.) Ltd and Consulting Engineers & Contractors (Pvt.) Ltd.