---
​

Presenting to the nation as a gesture of gratitude, S-lon this year marked Vesak by adding value to their App for Pirith and Gatha. To add to this year's celebrations, S-lon Lanka Pvt Ltd., the flagship company of The Capital Maharaja Organisation Ltd., and the pioneers of potable water piping system for 57 years in Sri Lanka, enhanced its application for Buddhists, the S-lon Pirith and Gatha App, by upgrading it through the adding of a new feature.



The pirith and gatha app is an android and iPhone application, which enables Buddhists to listen to pirith and recite gatha. Once downloaded, the app facilitates access offline on your device, allowing you to listen and recite without having to connect to the internet afterwards.

A large collection of pirith and gatha is at hand on the app, all of which have been obtained from the Buddhist Cultural Centre. Created for those who are more technologically inclined,this app provides convenience to Buddhists across the globe to access these pirith and gatha at any time, where ever they may be and when the need arises.
The upgraded app was presented to the Diyawadena Nilame Pradeep Nilanga Dela on the 29th April at his office at the Dalada Maligawa in the presence of a distinguished gathering. This event was graced by Mr. S.C. Weerasekera, Group Director, The Capital Maharaja Organisation Ltd., senior managers of S-lon Lanka Pvt Ltd. as well as devotees.

Re-launched under the Vesak theme "Ammaganga galala, sithe duk niveva ", this upgraded app was seen as another step taken in S-lon's CSR program from their first foray into the CSR project. The original app was launched during Vesak last year where the app had only the functionality of allowing users to listen to pirith, and recite gatha whereas this year's upgrade has the added incorporation of Gatha, in audio format adding further to the App's capabilities.

With the new app, special features exist that allow it's users to memorize as well as grasp hold of the proper pronunciation as well. The S-lon Pirith & Gatha app has been a huge success since its inaugural launch, and to date this app has had over 20,000 downloads. Available to Android and iPhone users, the Pirith and Gatha App can be downloaded from the Google Play Store and the iPhone App Store by simply searching for it.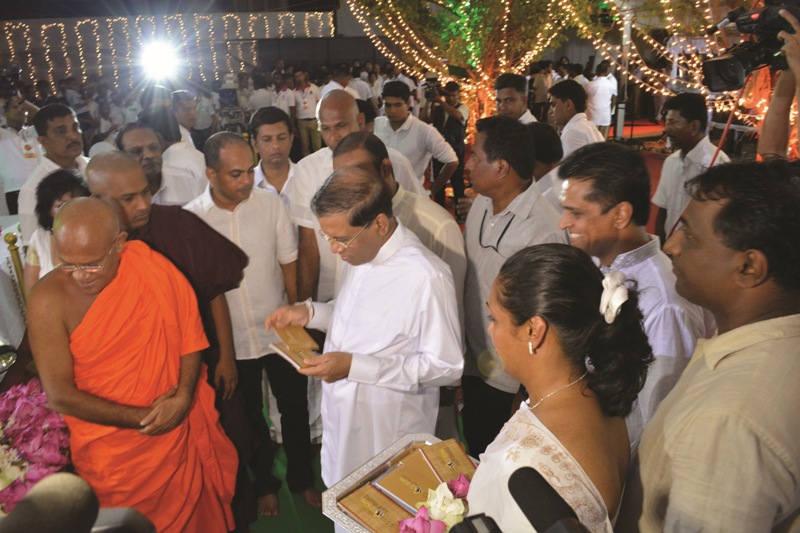 Presenting a set of Gatha books to the President Maithipala Sirisena by Mr. S. C. Weerasekara, Group Director, The Capital Maharaja Organization Ltd; along with Ms. Shalini Navaratne, Manager- Trade Marketing & Business Development, S-lon Lanka (Pvt) Ltd.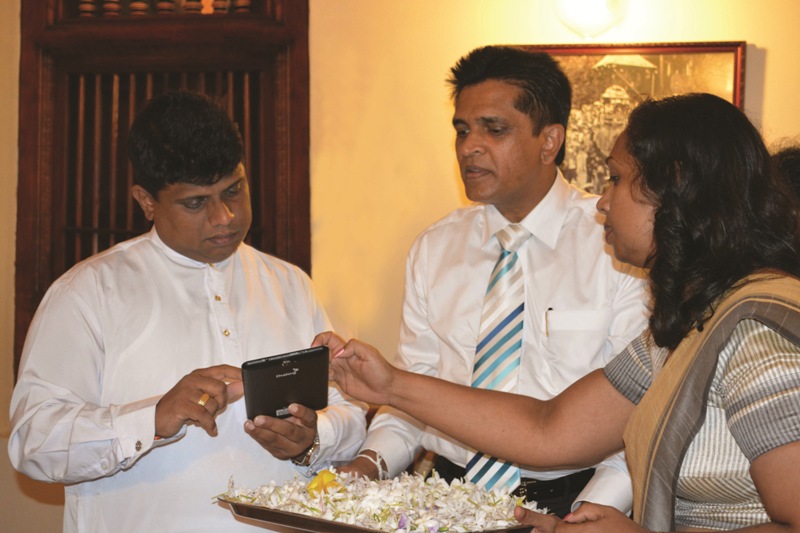 Presenting the upgraded 'Pirith & Gatha' App by S-lon to Diyawadena Nilame Pradeep Nilanga Dela at his office at the Dalada Maligawa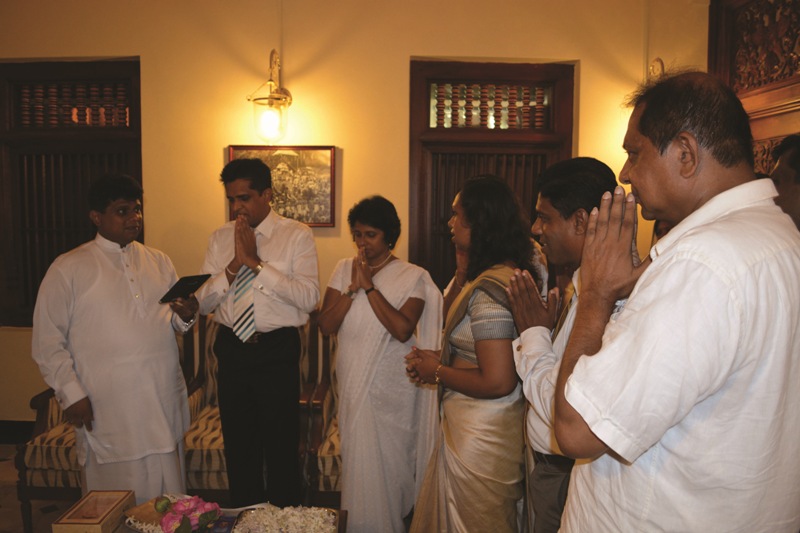 Presenting the upgraded 'Pirith & Gatha' App by S-lon to Diyawadena Nilame Pradeep Nilanga Dela at his office at the Dalada Maligawa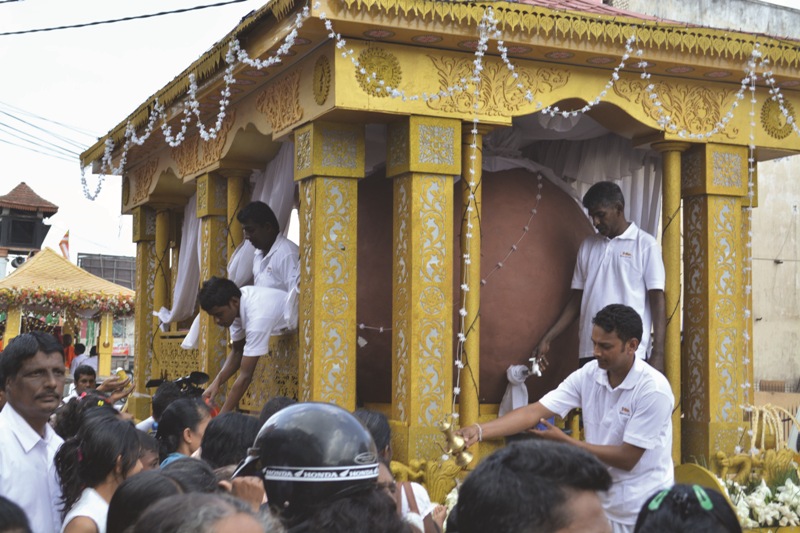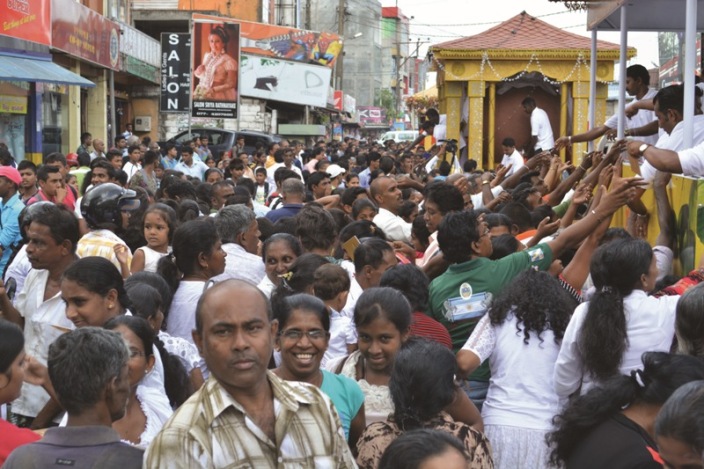 S-lon floats distributing Pirith water, Pirith noola and Gatha booklets attracted a large number of devotees along the route of the perehera