---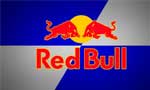 On the southern coast of Sri Lanka, local villagers often fish on stilts by the shore, or to move from one treetop to another while balancing on tight ropes to extract sap that's made into palm wine, more locally known as toddy. Both traditions have been practiced for decades and require extreme skills.


Red Bull Levels merges these two native livelihoods to create a never-before-seen obstacle course that will push both contestant and team to the limit. This unique event is to be held on the 21st of February from 10.00 am at Cinnamon Hotels & Resorts, Bentota Beach - the official hospitality partner for the event.


The challenge pushes a team of 4 (in which at least one female member must participate), to make their way through stilts of various heights of 4ft, 5ft, 6ft, 8ft and 10ft using the tight ropes drawn from one stilt to another. Whilst that itself is a challenging task, contestants must fish for a marker from a fishing net in the swelling ocean and place it in the fishing pouch before moving on to the next stilt. Each team member needs to complete the course in a relay style format, in an allocated time of ten minutes. YES FM, the official electronic media partner will be broadcasting live from their on-site studio on the shores of Bentota beach to an island wide audience.

The victorious team will walk away with the bragging rights of being the official winners of the first ever Red Bull Levels. Whether you are a student, a traveller or a corporate professional, this is the perfect opportunity to compete in the ultimate test of balance, agility, concentration and team work to see if you can be crowned champions of Red Bull Levels!