---
​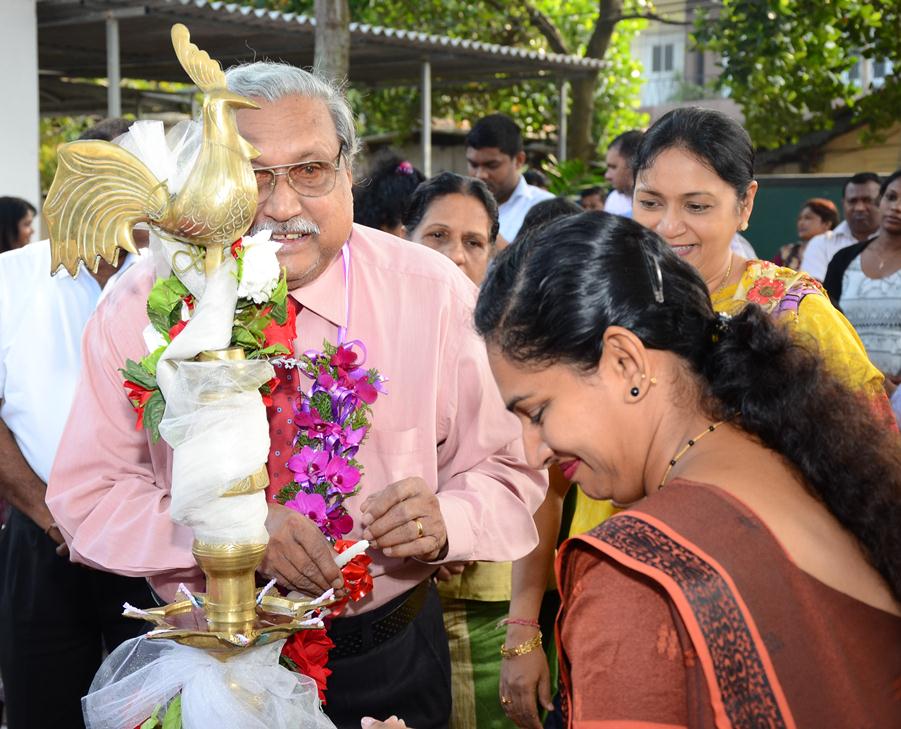 Northwood College recently celebrated its second anniversary and Founders' Day. The celebration was attended by Dr. Frank Jayasinghe, an experienced educationist, Founder Principal of Wycherley International School and the present Principal of the College of World Education as the Chief Guest. The event was also attended by Hussain Sadique, the Founder Director of Northwood College and his wife Fazliya Sadique as well as the teachers and parents of the students.



At the start of the event, the Chief Guest was welcomed onto the stage by Nirmala Liyanage, the Principal of Northwood College and thereafter new students were welcomed with flowers, a badge and a gift. Religious observances and blessings were then invoked by Buddhist, Christian and Islamic religious leaders. The observances showcased the multi-cultural and multi-ethnic environment that Northwood College encourages in order to provide students with a wholesome learning experience. The Grade 2 and 4 students then showcased their talents and achievements by performing a traditional Pooja dance, which was followed by a compilation of songs and dances that were presented by the Lower Kindergarten classes. As a grand finale, the Grade 6 students delivered a power-packed performance of the famous rock classic, Jail House Rock.

The programme then came to an end with Principal Nirmala Liyanage delivering a speech on the importance of proper parenting and the positive impact that a school can have on a child's life. She made references to the vast experience she has gained after being in the field of education for many years. Hussain Sadique, the Founder Director of Northwood College then shared his vision for the school and highlighted the importance of inspiring good values in children during their early years. Bringing the event to a close, Dr. Frank Jayasinghe commended the school management on creating a strong foundation and highlighted the many signs of great progress that he had already witnessed. The day's importance was further signified by the cutting of the commemorative cake which was shared by all attendees and the school community.

The Founder's Day celebration was yet another successful and memorable event in the Northwood College's calendar. Northwood College is a private national educational institution in Sri Lanka that follows both the local and Edexcel syllabi in order to give students a strong academic foundation. Northwood College's activity based education system focuses on grooming students to become experienced, educated and talented individuals. A mix of teachers are carefully recruited and given extensive training to ensure that they provide Northwood students with the very best standards of education. Over the course of the next two years, Northwood College will also expand its educational offering by introducing Ordinary Level classes. Northwood College prides itself on being a school that any Sri Lankan child can attend and excel at. The school caters to children of all ethnicities and religions, ensuring that they are treated equally, and have a safe environment to learn and thrive in.