---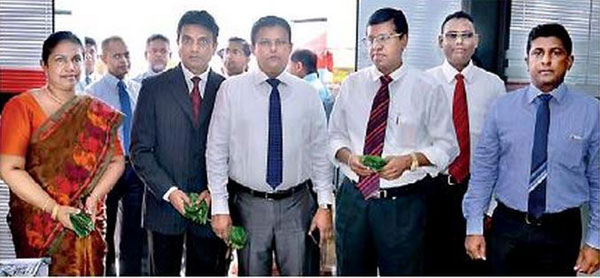 National Development Bank PLC (NDB) extended its reach within the Western Province with the opening of its 83rd branch in Katunayake, offering a wide range of financial services to residents and businessmen of the rapidly growing economic hub.

Katunayake is a city of economic significance to the country as it is home to an international airport that connects Sri Lanka with the world, while being closely linked to two of the highest revenue generating i ndustries for the country – the free trade zone and tourism.With the construction of the highway that connects Katunayake with the country's economic capital Colombo, Katunayake's economy is set t o reach new heights. NDB has entered Katunayake with its gamut of financial services with the aim to partner the people in Katunayake within its new burst of growth.To the ambitious small and medium entrepreneurs in Katunayake, NDB will have on offer a range of SME financing facilities including industryspecific credit facilities, short-term working capital loans, supplier and distributor financing and longterm funding coupled with advisory services in the areas of banking, industry knowledge, wealth creation as well as capital management.

In addition, NDB's new branch will offer people of Katunayake a range of retail banking services such as current accounts, savings accounts, children's savings accounts, NRFC/RFC accounts, fixed deposits, low interest housing loans, customised education loans, rapidly processed personal loans, convenient leasing facilities, credit cards loaded with benefits, Western Union Money transfer services as well as bancassurrance.NDB's new branch in Katunayake is located at No.745, Baseline Road, Averiwatte and will offer extended banking hours from 9:00 a.m. to 6:00 p.m. on weekdays for the convenience of the people of Katunayake.

NDB is one of the fastest growing banks in the country with the NDB group having regional operations in Bangladesh. The bank offers a wide range of commercial banking services through its growing islandwide branch network, catering to an increasing customer base from all walks of life.
Through the combined synergies of the diverse constituents of the NDB group, its customers have access to a full range of banking and financial services, including project finance, corporate banking, SME lending, retail banking, investment banking, stock brokering and wealth management solutions - making NDB a truly Universal Banking conglomerate.