---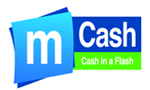 The national mobile service provider Mobitel for the first time in Sri Lanka launched a new 24-hour 'Cash Out' service under its mobile money arm, mCash to provide Mobitel mCash customers the unique opportunity t o withdraw cash from Commercial Bank Cardless ATM in a quick and effortless manner.



Mobitel mCash offers yet another customer-friendly facility to enjoy relaxed and a convenient lifestyle by allowing its users to make Cash Out transactions through the mobile device with just a press of a button. The new service is particularly useful in sending money person to person using mCash where the receiver needs to withdraw money on an urgent basis. This special service gives Mobitel customers the benefit of making 'Cash Out' transactions 24 hours a day, seven days a week.


Mobitel customers could take advantage of the new facility by logging into their mCash account and selecting the 'ATM Withdrawal' option available under the 'mBanking' service offered by mCash. The customer would subsequently receive an SMS with a five digit Pass Code that enables immediate access to the mCash 'Cardless Cash Transactions' option on the Commercial Bank Cardless ATM screen.


The SMS would also indicate the possible withdrawal amount according to the mCash balance in his mCash account. On entering the mCash account number (mobile number), pass code and the required amount, mCash customer would receive physical cash which will be dispensed from the ATM.


Mobitel mCash is designed to suit all customer needs in one portable and user-friendly mobile phone device. Whether it's purchasing a good or enjoying a particular service, the aim is to make mCash the best available mobile service and to transform lifestyles by satisfying customer needs.
This new facility provided in partnership with Commercial Bank will further strengthen mCash as the number one option for mobile money, as banking services are also popular among the clientele and well known for the large number of ATMs available countrywide. This makes it extremely easy for mCash customers to take advantage of the new Cash Out facility via the Commercial Bank Cardless ATMs.


Customers are eligible to utilize the mCash 'Cash Out' facility if they possess a registered mCash account and a balance available in their account to withdraw money. Customers are not required to be Commercial Bank account holders to avail this facility.


Mobitel has experienced a rapid growth of over five million active subscribers and has made a strong presence in the country for its customer convenient services. mCash launched in November 2013 is licensed under Central Bank of Sri Lanka and allows Mobitel subscribers to maintain a mobile account and experience a whole new convenient method of carrying out financial transactions. mCash now provides customers the opportunity to deposit and withdraw money, pay utility bills and insurance premiums and even to make purchases for goods and services through mobile phone devices.