---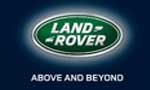 ​Land Rover is extremely proud to partner with HSBC Colombo Fashion Week for a fourth consecutive year for the upcoming Spring/Summer 2015 Show. The annual HSBC Colombo Fashion Week showcase has become one of the most highly anticipated events of the year not just in Sri Lanka, but also in the region. Land Rover's well-considered partnerships and events resonate with consumers who have come to regard the brand as a beacon of a boundary-pushing lifestyle.

"Land Rover always looks forward to the energy and excitement that this event brings to Colombo. We are very pleased to once again partner with HSBC Colombo Fashion Week, a brand that shares the characteristics and values of our Land Rover vehicles, namely those of luxury, style and innovation," said Sheran Fernando, Managing Director, SML Frontier Automotive.

Land Rover has evolved a distinct design heritage that is rooted in both authentic luxury and rugged capability. Similarly, HSBC Colombo Fashion Week has maintained that its sole purpose is to be the platform for brands that are synonymous with cutting edge quality and design.

"The Land Rover brand is the epitome of luxury, design and craftsmanship and is a perfect partner for HSBC Colombo Fashion Week, an event which engages an elite group of people who understand and appreciate these values." said Fernando.

Land Rover is a leading British automotive brand that is designed, engineered and manufactured in the United Kingdom. Since 1948, Land Rover has been manufacturing authentic 4x4s that define the "breadth of capability" in their segments.