---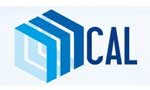 Capital Alliance, Sri Lanka's leading full service investment bank, recently appointed Mr. Jeevan William to its Board. Since its establishment in the year 2000, Capital Alliance has become a key player in the financial markets of Sri Lanka, with a strong reputation and the ability to persistently meet client expectations by ensuring quality research, ethical dealing, confidentiality and innovation. William joins with notable experience and is dedicated to applying his diverse insights to lead the company forward to further growth and success.



CAL Partners, Sri Lanka's leading investment banking firm, is pleased to welcome Mr. Jeevan William to its Board as a Non-Executive Director. Mr. William has over twenty five years of investment banking and capital markets experience in senior positions with leading global investment banks, including Bank of America and Morgan Stanley, in London, San Francisco, Hong Kong and Sydney. CAL Partner's Board looks forward to his contribution to growing CAL's franchise and further strengthening CAL's well-earned reputation and pre-eminent leading positions in Corporate Finance and Advisory, Debt Capital Markets and Funds Management.

The CAL Group of companies deliver specialized financial and investment solutions for a diverse client base. CAL's service offering also includes investments and wealth management, fixed income securities, investment banking and equity broking. This range of expertise allows CAL to offer specialized solutions to its portfolio of clients across the board. The company has prioritized building strong relationships with these clients, in order to identify their needs and goals. CAL comprises a strong team of dynamic and passionate individuals with both local and international market experience. As Capital alliance looks ahead to the future, the company remains committed to exceeding client expectations and ultimately strives to achieve its mission to be the preferred partner in capital markets.