---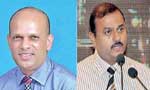 Janashakthi Insurance, one of the leading and fastest growing travel insurers in Sri Lanka, has revamped its travel insurance policy, offering extended coverage for its valuable customers.

Janashakthi Worldwide Travel now offers outpatient medical cover, dental relief and even emergency medical evacuation, in addition to in patient hospitalisation benefits and personal accident cover.The policy can be extended to cover family members as well for an affordable nominal fee and there is also a tailor-made annual package for frequent business travellers.

"Travellers who fall ill or meet with an accident can expect to receive up to US $ 100,000 under hospitalisation benefits. The policy also covers baggage delay, trip delay and cancellations personal liability and even covers the loss of your passport or baggage, allowing you to travel hassle free," said Janashakthi Insurance Assistant General Manager Technical Karthigun Siva.

Customers making a claim can call a dedicated global settlement agent from across the globe, who will be able to offer emergency assistance making use of the 24-hour global assistance hotline.The policy also provides coverage for emergency medical evacuation, allowing for a patient to be even transported back to their country of origin, by air in the event of an emergency.

"You can face accidents or get sick at any time or anywhere, even when travelling overseas. This is why it is so vital that travellers be equipped with a comprehensive worldwide travel insurance plan from Janashakthi. At Janashakthi Insurance, we aim to provide the ultimate affordable travel insurance solution, so that no matter where you are, you and your family are prepared for every eventuality, allowing you to plan your vacation or business trip with peace of mind," said Janashakthi Insurance Senior Brand Manager Non Motor Rajitha Samaranayake.

"We are the only travel insurer in Sri Lanka to provide the greatest convenience to our customers enabling them to purchase their travel insurance via both Internet and mobile applications. Janashakthi Travel customers can visit www. janashakthi.com or any Dialog subscriber can simply dial #103# to purchase their travel policies even after boarding their flight.

The partnership with Dialog was a breakthrough innovation in travel insurance, to provide worldwide travel insurance of US $ 50,000 indoor hospitalisation and US $ 25,000 accidental death and total permanent disability covers for just Rs.175 a day," said Samaranayake.
Janashakthi with a commitment to provide the highest quality of protection to all Sri Lankans travelling abroad, be it business or leisure, will leverage its expertise and experience with global service providers to ensure that all their claims are settled swiftly and speedily.