---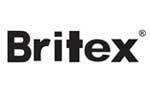 History is being made by Industrial Asphalts (Ceylon) PLC by introducing for the first time in Sri Lanka the full range of color to anti-corrosive paints. Upto now anti-corrosive paints were available only in 4 basic colors.




Britex®, the protective coatings range from Industrial Asphalts (Ceylon) PLC – IAC - has launched full range colored anti-corrosive paints for the Sri Lankan market. This pioneering move is as a result of the new restructuring being carried out at IAC, the Company's newly established Product Development team had carried out detailed study of the products available in the market to identify and meet the customers evolving requirements.


After carrying out several market studies, the Product Development team using IAC's newly establishing Research & Development facility went about to produce a range of color anticorrosive paints. Launched to the market in October 2014, the new color range is well received and is getting positive reviews.
The customer is now given a choice of 1,000+ colors to choose from and IAC is rolling out color pallets through its key dealers, enabling the customer to color match virtually any color. Britex® has been providing the market with its range of protective coatings for 50 years and over the years had developed a reputation for delivering quality which matches international standards at very reasonable prices.



IAC is the pioneer in bitumen based products in Sri Lanka, established in 1964 by a team of Sri Lankans who had the audacious dream of converting what was essentially an area monopolized by multinational companies. IAC supplies straight run bitumen grades of 80/100, 60/70 and oxidized bitumen 85/25. Further it also offers road emulsion and cutbacks under the brand name Sealkote®. IAC owns and markets the NOLEAK® range of weather proof and water proofing products.



Industrial Asphalts (Ceylon) PLC (CSE code: ASPH) is a publicly quoted company in the Colombo Stock Exchange's main board. IAC stands as the first 100% Sri Lankan owned entity to produce specialist bituminous products in the post independent age.



IAC's brands are used for a broader range of industry sectors and households and includes Sealkote®, Britex®, NOLEAK®, Exchemie®, Autosyl®, Bitkote®, Felt Fix®, Barkseal® amongst others. These registered trademarks are household names with an undisputed demand for the quality assured by these brands.