---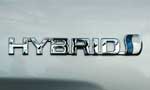 The collective of individual hybrid importers are still campaigning for further relief for 350 of their peers, as Finance Minister Ravi Karunanayake has placed February 28 as the deadline for clearing cars from port for those who had opened letters of credit prior to the interim budget's announcement on January 29.

"We are requesting to remove to 2/28 clause from the offer, because it's impractical," the group's spokesperson Saranga Ranaweera said.

Karunanayake had provided relief measures during a discussion held on February 13, which has positively affected over 500 individuals.


"The authorities have listened to us. There're only a few problems left. So progress has been good," Ranaweera said.According to the group, some ships may not arrive before February 28, while some may be arriving even up to 160 days following the opening of the LC, due to manufacturing delays.

The interim budget saw hybrid taxes go up by a minimum of 30 percent, forcing individuals who had opened LCs prior to it to pay an unexpected extra sum between Rs.700,000-1,500,000. The group has forwarded their campaign objectives to the secretariats of the President and the Prime Minister.
They will also be signing a petition, to be presented to the National Advisory Council by JVP Leader Anura Kumara Dissanayake through JVP MP Sunil Handunneththi who has sympathised with the cause.