---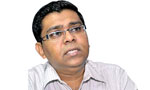 Home-grown food stuff giant Edinborough Products (Pvt.) Ltd will be launching an aggressive expor t campaign into the UK in partnership with the leading
global supermarket chain, Tesco PLC and is expecting even further expansion into advanced economies.
"We'll be importing up to 16 to 20 containers a month with two of our products once our new factory is complete," Edinborough Managing Director R.P.M. Zalmy told Mirror Business and added that the orders have already been placed.
In the meantime, smaller quantities of exports will be destined to the UK with the first container leaving in a fortnight.

He said that the new facility, adjacent to its current one in Padukka, will contain the latest cutting-edge technology and be completed in the next six months, while the products will be given the British Retail Consortium (BRC) Global Standards, the benchmark for fast-moving consumer goods (FMCG) exports.
Zalmy noted that Edinborough products are already up to international levels but the reception of the BRC Global Standards will open many more markets.