---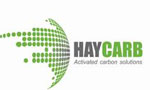 Higher raw material prices have continued to trouble Haycarb PLC, the coconut shellbased activated carbon maker of the Hayleys group, as the company reported a net profit of Rs.161 million for the quarter ended September 30, 2014 (2Q15), down from Rs.261 million reported for the same period of the previous year.
The basic earnings per share for the quarter also deteriorated to Rs.4.39 from Rs.7.67.
The revenue for the quarter under review stood at Rs.2.78 billion, up from Rs.2.57 billion.
But the cost of sales, as a result of higher raw material prices, rose at a higher pace to Rs.2.15 billion from Rs.1.87 billion. The gross profit as a result fell to Rs.629 million from Rs.705 million.

"The continuing trend of high raw material prices in Sri Lanka and India combined with the inability to transfer the resultant cost increase adequately to its customers, affected the performance of Sri Lanka operations adversely. The increase in raw material prices in Indonesia and Thailand also impacted on the group results negatively," Haycarb PLC Managing Director Rajitha Kariyawasan said."The company balances the requirement to increase prices with the need to retain and grow key customer accounts and new markets to drive its medium- to long-term growth strategy," Kariyawasan added.Haycarb has manufacturing facilities in Sri Lanka, Thailand and Indonesia with marketing offices in the USA, UK and Australia.

A media statement issued by the company said significant cost savings were achieved through lean and cost reduction initiatives to mitigate the impact of drop in gross margins to a certain degree.Kariyawasan said the company is rationalizing its product portfolio and manufacturing capacities, while investing in development and commercialization of new value-added products.

Puritas (Pvt.) Ltd, the environmental engineering arm of Haycarb, has made progress in its water systems projects in Sri Lanka and overseas. The growth in this sector is expected to be significant.Although Haycarb is currently facing certain challenges in the short term, Kariyawasan said that the company remained confident of the medium- to long-term outlook.