---


Want a shot at high-adrenaline professional motor racing debut? Or even gaining experience or getting the most out of your car or bike, under the supervision of professional racers. Well, the Hellibees Fahrenheit Racing Programme may be just the place for you, offering a truly unique experience for all skill levels.
And, if you perform well, you might even be invited to join it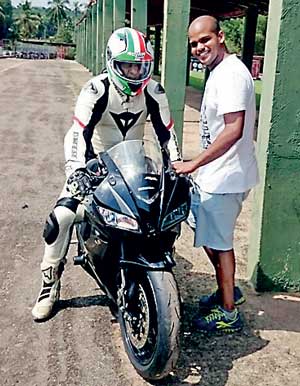 s affiliated Hellibees Racing team, and win big like Sangeeth Suriyage and Sheron Mishal, both of whom, following completion of rider training, earned top three podium finishes at the recently concluded Round 2 of the Katukurunda Circuit Meet 2015.

Geared towards training for safety, technical expertise and riding skills and professional etiquette essential for new and continuing riders and drivers, the Hellibees Fahrenheit Racing Programme provides participants hands-on training with a number of professional car and bike racers, offering coaching at varying skill levels.

Capable of training newcomers to the sport, but also going beyond, the programme additionally helps today's local riding and driving professional competitors get to that next level, not only enhancing their skills but also educating them on proper technique and etiquette, essentially readying them for the first step in an international racing careers. Further, special programmes are also available for those wanting to learn how to drive or ride professionally, but who have the utmost concern for safety, with hands-on supervision from highly skilled professionals included.

Interestingly, the Hellibees Fahrenheit Racing Programme is also currently open to accepting, under certain conditions, a limited number of interns as a part of its highly selective, short-term internship programme, for mechanics wanting to learn more about high performance cars and bikes. Fahrenheit Engineering, which also provides Hellibees Racing with its engineering support, runs this programme, with a few interns currently participating.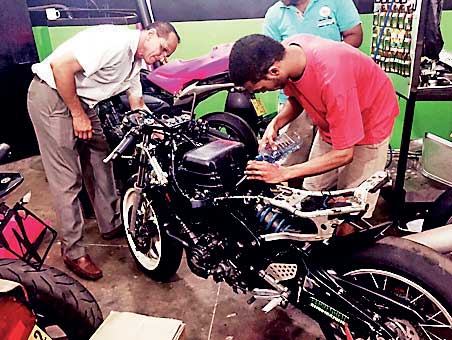 Commenting, Hellibees Racing team professional rider Shoel Daniel said, "Not only am I currently a part of this programme, but I was its first ever trainee, when my brother Ned taught me the mindset, skills and technical expertise essential for professional competition. It is these standards that we pass on to every one we train, whether a potential professional racer or a fun-loving layperson. We not only teach professionals the skills to be taken seriously and win races at a international level, but we also give amateur racers the novel experience of improving their performance on a real track, directly supervised for their added safety. Because, if you treat this sport with the right attitude, and a healthy dose of respect, you will not only have a safe, yet thrilling, time on the track, but you might find you have the talent to make your dreams come true."

Commenting further, Hellibees Racing Team Founder Murad Ismail said, "This racing programme is not only important to help burgeoning professionals riders and drivers enter the sport in the right way, with the right skills and technical knowledge, as well as an emphasis on safety; it is also a way to build camaraderie between professional racers and bring back the values of sportsmanship, which are sorely lacking currently. As such, we are immensely proud of the performance of Hellibees Fahrenheit Racing Programme-trained Sangeeth Suriyage and Sheron Mishal, who placed really well at Katukurunda Round 2 at the end of July 2015, with Sangeeth coming in first in the 250cc Super Motard category and Sheron earning second in the 125cc category."
---
---
Add comment

Comments will be edited (grammar, spelling and slang) and authorized at the discretion of Daily Mirror online. The website also has the right not to publish selected comments.

---