---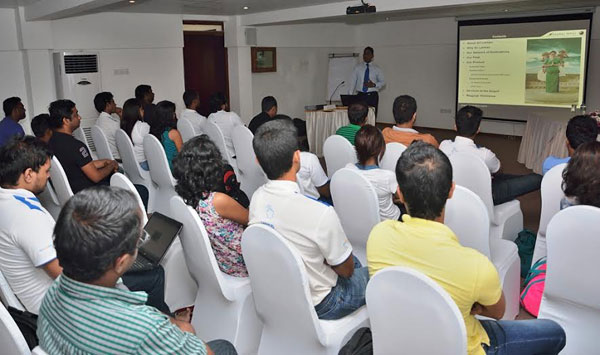 Sri Lanka's largest online travel company, findmyfare.com recently hosted a day of fellowship combined with impactful training sessions for all staff members. The casual day out was held at The Palms Hotel in Beruwala and gave the findmyfare.com team a chance to relax, bond and learn.
The day out provided the company's hard-working staff with the opportunity to relax and unwind and also helped them acquire additional skills to further propel their professional and personal development. The day's agenda included a training session by Shiraz Hamid, Head of Department Worldspan by Travelport. Travelport is the Global Distribution System (GDS) that serves as the backbone of the findmyfare.com website. A product training session was also conducted by Sadun Jayasinghe, Sales Executive - SriLanka Airlines, to familiarize the team with the airline's key offerings. The dynamic Directors of findmyfare.com Thushan Shanmugarajah and Abishek Sithampalam along with Ishani De Silva, Customer Service Manager of findmyfare.com, provided an in-depth training on customer service. The team was also provided with an overview of the company's CRM tool which was recently upgraded.
The day of training was followed by other team building activities which helped the young and energized findmyfare.com employees learn more about themselves and each other. As a revolutionary new business in Sri Lanka, findmyfare.com has a fun and unconventional working culture, with an open door policy and no traditional hierarchies. All team members work side by side and continuously give their input and opinions to help take the business to new heights.