---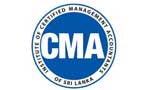 The Institute of Certified Management Accountants of Sri Lanka (CMA), the national professional management accounting body in Sri Lanka, will conduct a seminar on the interim budget approved by the Parliament on February 25, 2015 at Ballroom, Hotel Taj Samudra from 9:00 a.m. to 2:00 p.m.

​



The chief guest and keynote speaker at this seminar will be Finance Minister Ravi Karunanayake. He is a Fellow Member of CMA Sri Lanka and is a patron of the institute. He will address the participants on the budget proposals and its impact on the economy, business and the people. After his address a question and answer session will follow where participants could seek clarifications and pose any questions. There will also be two panel discussions with the participation of senior government officials, business leaders, academics and experts from the sectors of taxation, business, power and energy, transport and highways, telecommunication, stock market, tourism, banking and finance, agriculture, salaries and wages.

This seminar is suitable for professional management accountants and financial managers and accountants, directors, CEOs, managing directors, managers and executives in the fields of marketing, human resource, IT, transport and l ogistics, finance, stock market, tourism, telecommunications.Those interested in registering should contact the CMA head office (Shanthi) on 071-4705536 or e mail: registrations@cma-srilanka.org.