---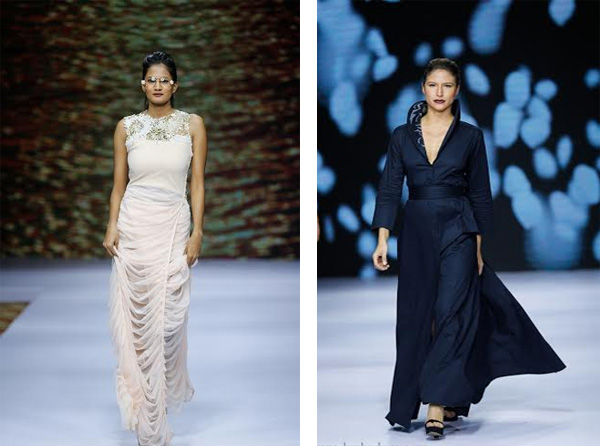 Colombo Fashion Week (CFW) provides an innovative retail platform for Sri Lankan designers with CFW Designer Nights, an opportunity for designers to engage with buyers, and showcase and sell their latest collections at the CFW Designer Pod on 22 May 2015 at ODEL Alexandra Place, Colombo 7.


"One of CFW's key focus areas in 2015 has been fashion retail and this initiative with ODEL fits in really well with our thinking. The CFW Designer Pod is a unique concept that moves around. A select area of ODEL Alexandra Place will play host to a unique evening," says Ajai V. Singh, President and Founder, CFW.



Since its inception in 2003, CFW has inspired local fashion designers to establish their own brands and pursue fashion as a serious business through mentorship and exposure on the runway. Following this achievement, CFW is now focusing on bringing viable marketing and retail opportunities to designers, which will help them grow and sustain their businesses, and place their brands on the international map.

The CFW Designer Pod is an initiative which will play a crucial role in realizing CFW's goals; it serves as an incubator for the development of homegrown fashion labels and provides designers with a pop-up space to sell their collections within an established retail house. This format benefits designers who may not have their own boutique or retail space, by allowing them to earn a sustainable income, pay attention to consumer response and learn how best to display and sell their collections for retail. The CFW Designer Pod is currently showcasing the collections of 11 designers; EXALT (Ramona Pulle), Ramona Oshini, Charini, KOCA, Ohé Island, INDI, Amilani, Conscience, Deneth, Yasisurie and Upeksha.

CFW Designer Nights is an opportunity for fashion designers to showcase and pre-sell items from their latest collections to a gathering of discerning fashion buyers and consumers. It also enables designers to build a larger clientele by engaging with customers directly. The first edition of CFW Designer Nights will take place on 22 May at the CFW Designer Pod set up at ODEL Alexandra Place, Colombo 7, and will offer guests a one-of-a-kind shopping experience, accompanied by wine tastings and live music.

The backbone of the Sri Lankan fashion industry, CFW is one of four fashion weeks in Asia that are over ten years old. As one of the most important developmental fashion projects in Sri Lanka, CFW is constantly seeking new solutions to provide breakthrough opportunities for local designers to achieve commercial success as well as recognition in the global fashion arena.