---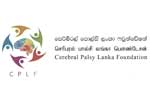 Cerebral Palsy Lanka Foundation (CPLF) the first organization for children with cerebral palsy in Sri Lanka will be hosting a series of special wheelchair donation camps for children affected by the disorder. The free camps will take place every Sunday starting from 15 February to 19 April 2015 and specially designed wheelchairs will be donated to children suffering from cerebral palsy. The camps are designed to enhance the mobility of affected children and will simultaneously create awareness about cerebral palsy across Sri Lanka.


Cerebral palsy refers to a group of non-progressive disorders of movement and posture caused by the abnormal development of or damage to the motor control centres of the brain. Cerebral palsy can be caused by events before, during, or after birth. Despite substantial improvements in obstetric and neonatal care, cerebral palsy continues to remain a significant health problem with an increasing number of children being affected by the disorder each year.

Cerebral palsy permanently affects body movement and muscle coordination, thus wheelchairs remain an important mode of movement for the affected individuals, providing much needed freedom. Children affected by cerebral palsy usually have limited mobility or are completely bed ridden which often leads to various health complications including muscle contractures. Children who do not have wheelchairs find it difficult to live a fulfilling life as they cannot even leave their homes, so they struggle to make friends and find it difficult to fit into a community.

The special wheelchair donation camps for children with cerebral palsy will also provide an opportunity for parents to seek assistance if they have a child with cerebral palsy or if they suspect that their child may be affected by the disorder.


The camps will be conducted across Sri Lanka as follows:
-Ambalantota – 15 February 2015
-Anuradhapura – 22 February 2015
-Moneragala – 01 March 2015
-Jaffna – 08 March 2015
-Kandy – 15 March 2015
-Ratnapura – 22 March 2015
-Kurunegala – 29 March 2015
-Galle – 09 April 2015
-Batticaloa – 12 April 2015
-Colombo – 19 April 2015

Last year, CPLF partnered with the 'Around the Pearl' initiative and 'Wheels for Wheels' to raise funds for 1000 wheelchairs to aid children with cerebral palsy. A team of 12 leading business professionals cycled around the entire country in an effort to raise funds for the wheelchairs, many of which will now be donated at the camps.

In an effort to create awareness of the disorder and provide affected parents and their children with assistance, the Cerebral Palsy Lanka Foundation will also launch the National Cerebral Palsy Register. The register will stand as a database to help identify the most prevalent causes of cerebral palsy and will identify the districts which have a higher percentage of affected children. The register will also help prevent and reduce cases of cerebral palsy at a national level.

Cerebral Palsy Lanka Foundation (CPLF) was started in 2011 with the objective of providing educational and therapeutic services for children with cerebral palsy and associated movement disorders. The CPLF office is located at No. 7 Captain Kelum Rajapakse Mawatha, Wattala. For more information log on to the CPLF website at www.cplank.org/www.cplank.lk or download the CP mobile application. To register your child or for further information kindly SMS or contact 0777554328 or 0717777355.