---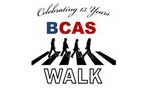 Private education provider, BCAS which marks 15 years this month, will be hosting a walk organized by the Student Council of BCAS campus on the 29th.
The walk is expected to commence from the BCAS Corporate Office (Dharmarama Road) at 9:30am and is expected to end at the parking lot of the BCAS Mount Lavinia Campus by 1pm. The walk will be preceded by a mini carnival with a Dj, games, and refreshments.

The objective of the walk is to celebrate the institute commemorating 15 years in the education sector. BCAS whish is ranked as one of the pioneer education provider in the country has earned itself a name for providing excellence i n Education. BCAS is also tipped to open its next campus in Mt. Lavinia which will afford students many more facilities in addition to the existing ones.

BCAS launched inventive study programmes such as Quantity survey, Telecommunication engineering, Law, IT, Business management, International Hospitality Management, Psychology, Biomedical Science and the Foundation Access programme etc. The institute also collaborates with 05 main universities in the UK.