---
Hot off the success of Azarya's first collection, vivacious beauty queen turned designer Sabrina Herft announced the launch of her latest collection, Indulgence, in tandem with the launch of an online boutique for her brand Azarya. The new collection available now at the Azarya Boutique, Arcade Independence Square, takes a fresh approach to Sabrina's signature 1950's-inspired floral prints, moving away from the bright colours of the Decadence collection. It opts for a softer pastel palette that incorporates Sri Lankan hand-made lace and machine lace.

"The colour palette used in the Indulgence Collection is quite a contrast from the one used for the first collection, Decadence – the designs have a softer femininity and gracefulness to them, which was not as apparent in the former collection. The one commonality in both collections is the prevalence of the 1950s influence, which can be seen in the designs. I draw my inspiration from 1950s style icons and screen goddesses Marilyn Monroe and Grace Kelly and in many ways my designs are a homage to the vintage designs of the time which have been taken and recreated with a modern twist. There is no greater feeling of elegance and sensuality than the ones created by the designs of the 1950s.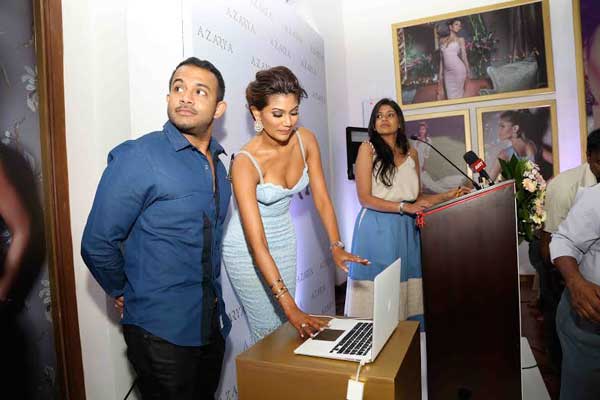 Sabrina Heft and partner Narada Dissanayake launch the Azarya web boutique.

"There is a sentimental attachment towards this particular collection, for me, as all of the lace used for this collection is from Galle, produced by an inspiring lady named Priyani, a Tsunami survivor. Priyani lost her home and workshop containing her machines in the Tsunami of 2004 including a member of her staff and is now rebuilding her home and her life by selling lace to tourists and locals in Colombo. I am glad that Azarya was able to help her in this process," said Sabrina Herft commenting on her latest collection and sources of inspiration.

Azarya designs have been flying off the shelves since its launch in July this year with the first collection selling out just one month after launch. Inquiries about Azarya designs have been flooding in both locally and overseas, particularly from Canada, Australia and Europe.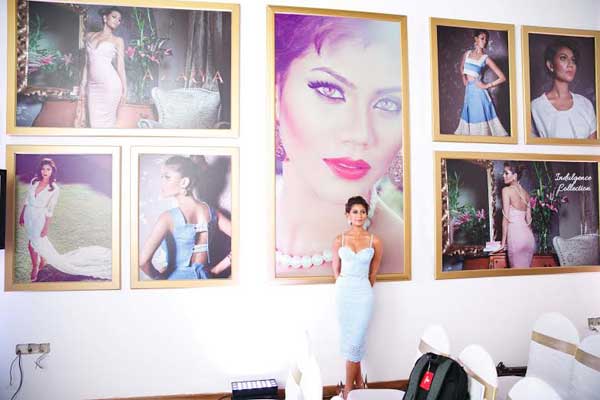 Sabrina Herft presents Azarya's new collection - Indulgence

"Launching Azarya was a leap of faith for me and I couldn't have done it without the support of my family and friends. The overwhelmingly positive reaction by customers towards the first collection was a welcome surprise and most of all I felt a sense of relief that it was so well received," she added.

The e-boutique further enhances the value of the Azarya brand, offering the convenience for customers to shop from any place at any time. Utilising a secure, professional distribution system, the e-boutique is expected to cater to online shoppers in Sri Lanka from December 2014 and Australia, America and Europe beginning January 2015.

The e-boutique will be a first step towards taking the brand into the international arena with plans already underway to make Azarya clothing available in Australia next year. 2015 promises to be a significant year for Azarya as it expands its portfolio to include a children's clothing line as well as a knitwear line under the label Azarya Essentials.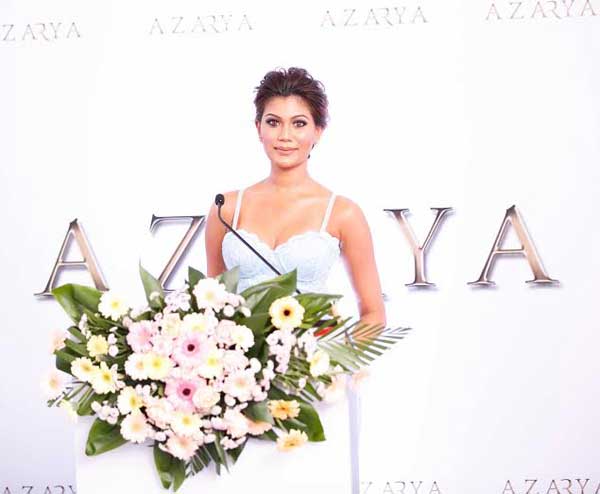 Sabrina Herft presents Azarya's new collection - Indulgence

Whist alterations to any of Azarya's ready-to-wear designs are made free-of-charge, enabling a perfect fit, Sabrina recently launched Azarya Bespoke, for custom made clothing to suit a customer's personal preferences and occasion of wear. This personalised approach is an extension of the attention-to-detail that goes into each Azarya design.

The Indulgence Collection will be available at the Azarya Boutique, Arcade Independence Square. Further information and access to the e-boutique is available through www.azarya.lk.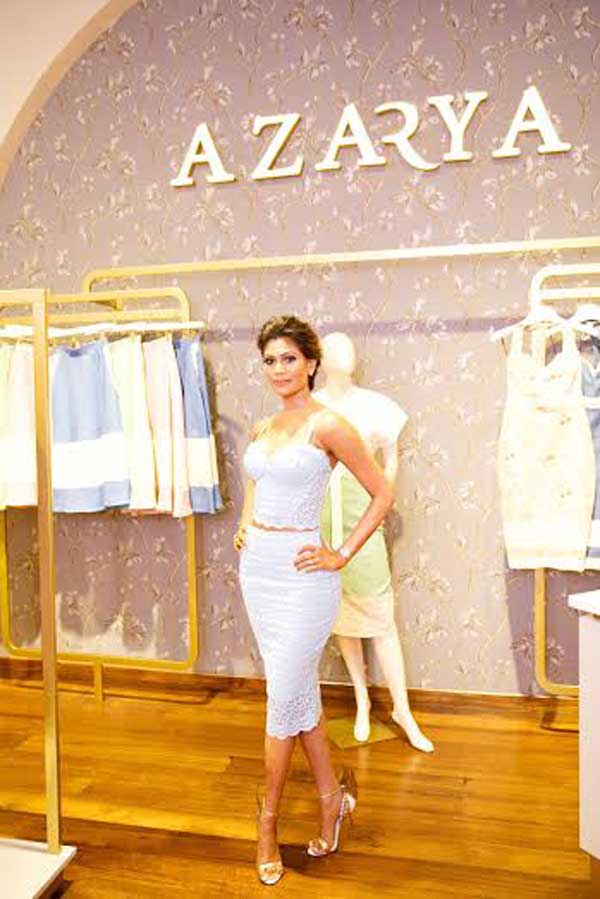 Sabrina Herft presents Azarya's new collection - Indulgence