---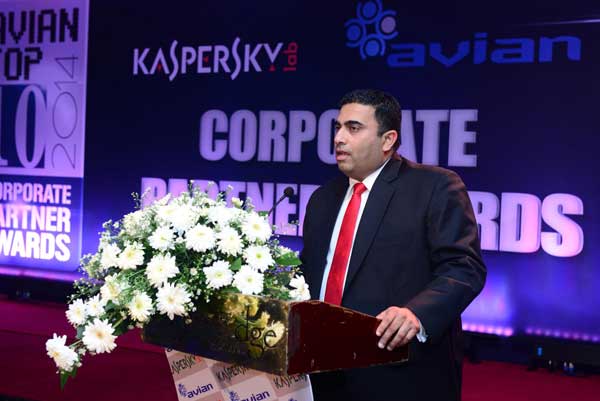 Welcome note by Mr. Ranil Francisco
"If you believe in yourself and have dedication and pride - and never quit, you'll be a winner. The price of victory is high but so are the rewards."-Paul Bryant


Victory and success comes with dedication, fortitude and firm resolute on targets in a highly competitive corporate world. Then, the celebration should also be be-fitting with such a magnanimous success. It is in this light that Avian Corporate Partner Awards 2014 was held in a gala event at Waters Edge in Battaramulla.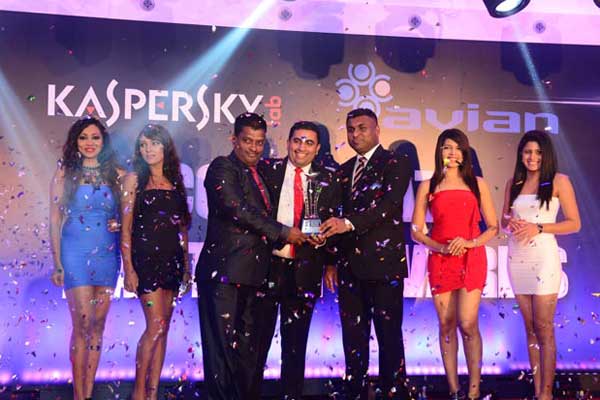 Rank 1 - Mr. Prasanna Perera – CEO Sri Lanka Telecom services Ltd

Two Founders of Avian Group of Companies - Ranil Francisco and Buddhika Liyanage on the eve of a yet another glamorous event made these comments "From day one the biggest strength of Avian Technologies (Pvt) Ltd, was our channel partners who believed in any product we introduced to the market since we, at Avian, always ensure that we bring the most appropriate product which is more relevant to the unique needs of IT.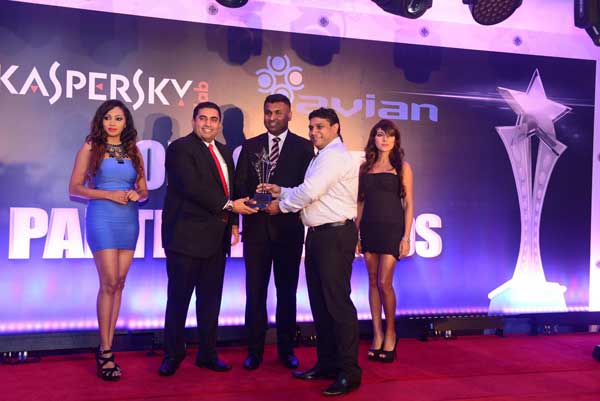 Rank 2 - Mr.Uvindu Gopallawa - AGM Metropolitan Office (Pvt) Ltd

We have been an innovative player in the IT industry as a niche and unique player. Today, we are proud that after seeing Avian grow closer to a decade of business excellence in achieving world class recognition with the range of products where we have been recognized by our brand owners.
We believe that it's our utmost responsibility is to recognize our heroes who elevated us to such heights on the international stage. We have not only developed strong business relationship with our partners but also have gone even further in building synergies to work in hand in hand with one another by strongly complimenting one other's core values. We will continue to introduce much greater products and services with our channel partners. We also believe that we can make any product country's bestselling brand with our partners"
The colorful event with the participation of award-won companies and their partners of success was held on December 2, 2014 in a Gala Award Ceremony at "The Eagle" Waters Edge, Battaramulla. The awards were given away to
Rank 01 Sri Lanka Telecom Services Ltd
Rank 02 Metropolitan Office (Pvt) Ltd
Rank 03 Zillione Technologies (Pvt) Ltd ,
Rank 04 Softlogic Information Technologies (pvt) Ltd,
Rank 05 Sri Lanka State Trading (General) Corporation Ltd,
Rank 06 Techtron Integrated Solutions (Pvt) Ltd,
Rank 07 H One (Pvt) Ltd,
Rank 08 DMS Software Engineering (Pvt) Ltd ,
Rank 09 Network Information Technologies (Pvt) Ltd ,
Rank 10 Univell Micro Systems (Pvt) Ltd ,

Avian is a diversified group of companies with an abide interest in IT, Leisure and apparel industries which has a very unique ability in developing rare breads of brands which are far more superior and appealing. Avian was the first ever company in Sri Lanka that challenged the software piracy market by introducing genuine Antivirus products from Kaspersky Lab – Russian Federation with the strength of their channel network of partners. Our approach is to dominate the market by promoting world's most top AV brands with unique sales, marketing and post-sales support.
Avian's proud representatives of products such as KingSoft Office Software which is the best alternative product to Microsoft Office with a lower price point made a great impact for piracy software market in Sri Lanka as well as in Maldives. The key to the success of Avian was its ability in uniquely managing its channel partners and offering unmatched post-sales support for any stake holder. Avian was the first to introduce 24x7 help desk for an antivirus product in the country.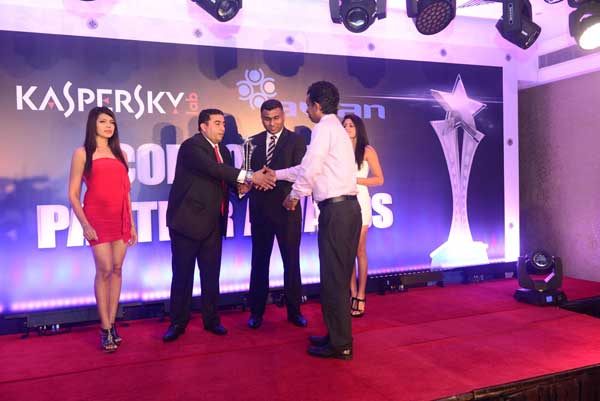 Rank 3 - Mr. Jayanath Wickramarathne Team Leader– Security and Networking Solutions Zillione Technologies (Pvt) Ltd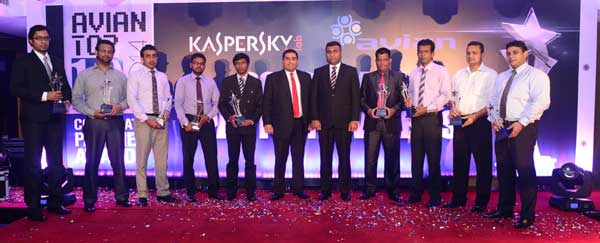 Top 10 Winners - Mr.Vijayaruban Nadarajah Group Manager DMS Software Engineering (Pvt) Ltd, Mr.Shakya Moragaspitiya Account Manager H One (Pvt) Ltd, Mr.Samudra Amunugama Sales Manager Softlogic Information Technologies (Pvt) Ltd, Mr.Winsly Wickramasinghe Director Univell Micro Systems (Pvt) Ltd, Mr.Ranil Francisco Director Avian Technologies (Pvt) Ltd, Mr.Buddhika Liyanage Director Avian Technologies (Pvt) Ltd, Mr.Prasanna Perera CEO Sri Lanka Telecom Services Ltd, Mr. Jayanath Wickramarathne Team Leader – Security and Networking Solutions Zillione Technologies (Pvt) Ltd, Mr.Roshan Perera Director Network Information Technologies (Pvt) Ltd, Mr.Uvindu Gopallawa - AGM Metropolitan Office (Pvt) Ltd