---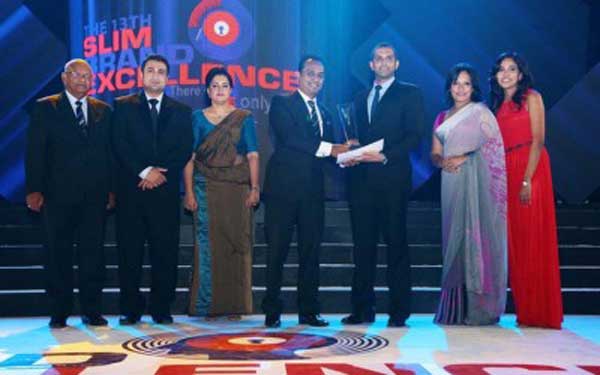 Outperforming competition from industry giants, amanté bagged a Silver award in the 'Best New Entrant Brand of the Year' category at SLIM Brand Excellence 2014, a validation of what the brand has offered the Sri Lankan lingerie market through its innovative and fashion-forward range.Celebrating two years of local operations on October 24th this year, the brand has offered its customers a product that is tailor made to fit the Sri Lankan silhouette along with a wider choice in their daily wear range by introducing the concept of fashion lingerie in line with international trends.
amanté's entry into the local market also brought in a totally new service element with the launch of the amanté Boutique at the Racecourse Mall, Colombo 07 which is stocked with amante's complete lingerie collection and also offers exclusive sleepwear, sportswear and swimwear.
Staying ahead of the curve by introducing the latest fashion trends to the market, amanté has made its mark through the fashion collections it has introduced thus far.

This year's collections comprised bold new summer prints in pastel shades; 'Enchanting elements' lingerie made of jacquard fabric; and 'Lace Masquerade' - amante's most recent lingerie collection made of intricate lace.amanté's customers can look forward to an even more interesting and trendy line up of collections next year as amanté lives up to its promise in terms of delivering fashion that is in vogue.

The brand also put on a glamorous fashion show recently unveiling a showstopping lingerie collection presented by international models. The high profile event was an enormous success, showcasing an on-trend range and driving home its message of innovation and excellence.
Held for the 13th successive year, SLIM Brand Excellence Awards honour the brand building efforts of organisations. It is a keenly-contested event and this year the entries reached an all-time high of over 100 applications from more than 40 industries. Many leading brands vied for the 12 awards on offer at the ceremony held at the BMICH.
A celebration of achievements in marketing, SLIM Brand Excellence Awards offers an excellent opportunity for brand custodians to showcase the work behind exceptional brands and be rewarded, making it the most sought-after event for marketers.