---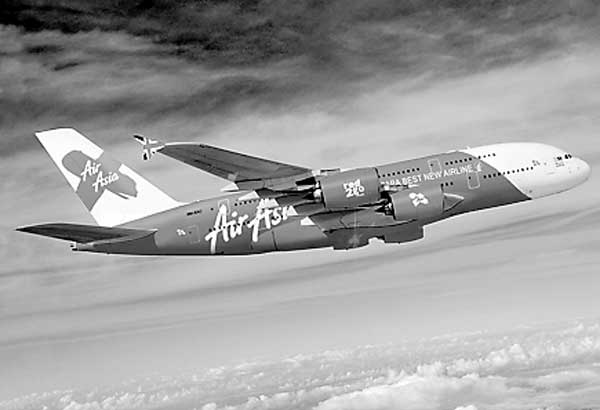 REUTERS: AirAsia's plans to consolidate its group's accounts will help dispel some criticism of its financials, though struggling affiliates are likely to drag down earnings at Asia's biggest budget carrier.
AirAsia Bhd shares have lost more than half their value this year following concerns about accounting practices and weakness at operations across Southeast Asia. Executives considered taking the firm private, Reuters reported, and this month AirAsia said it was evaluating "all strategic options".
Late Thursday, the Malaysian airline said it was hopeful of presenting its accounts and those of its affiliates as one. The announcement came almost six months after Hong Kong-based GMT Research said transactions with affiliates inflated earnings.
"On consolidation of financial statements, we suspect that there is a lot of scepticism towards AirAsia's financial statements given the opaque transactions that have been highlighted in recent reports," GMT Research's Founder Gillem Tulloch told Reuters in an email on Friday. "The only way to restore confidence is to give the required disclosure," Tulloch said.
The airline did not give a time frame on the consolidation. It previously said local regulations prevented accounting consolidation with affiliates of which it was a minority owner.

Quarterly loss
AirAsia's Malaysian operations account for most of the group's profits but the airline's financial performance over the past few years has suffered due to competition from carriers owned by Singapore Airlines Ltd, Australia's Qantas Airways Ltd and Indonesia's Lion Air. On Thursday, AirAsia said it swung into a net loss in the third quarter after booking a large writedown on its money-losing Indonesian operations and foreign exchange losses. Its shares fell as much as 7 percent yesterday, hitting a nearly two-month low though trading still comfortably above multi-year lows struck in August.
The airline also said earnings missed forecasts at its Indonesian and Philippine associates, which have high debts to AirAsia.
Maybank analyst Mohshin Aziz said consolidating its accounts would present a better picture of AirAsia's financials considering it has so many associates across countries.
The shares had fallen yesterday because of the net loss figure, but the underlying picture was better, Aziz added.
"Passenger yields are growing and cash from operations is growing and those are the two key things," he said.