---

Coca-Cola Beverages Sri Lanka Ltd organized an internal event for its executive staff on 8th March. At this inspirational event, leading women entrepreneurs in Coca-Cola's 5by20 network converged on the venue from diverse regions such as Negombo, Hambantota, Vavuniya and Kandy, to share their success stories with a rapt audience. Although Coca-Cola celebrates women every day through its commitment to gender equality and women's empowerment, the special occasion of International Women's Day provided the right fillip to acknowledge how these women entrepreneurs had overcome monumental odds to establish their financial independence. The international theme 'Be Bold for Change' was very evident during this powerful session, as the women recounted their personal struggles and how they took a bold step towards entrepreneurship for the well-being and future security of their loved ones.
The women entrepreneurs shared their experiences in overcoming economic crisis, physical disabilities and society pressures and norms, to become successful entrepreneurs, only because of the support and guidance they received from Coca-Cola's 5by20 programme.
The 5by20 programme is conducted locally in partnership with Women in Management (WIM) in the form of Business Skills Development training programmes, which are customized to suit the training needs of different women and serve a larger societal need by economically empowering women and promoting inclusivity.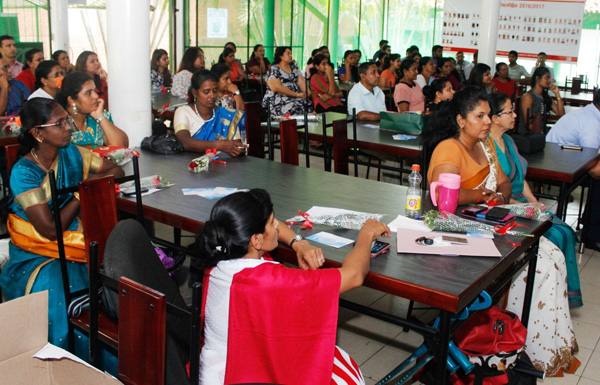 The inspirational storytelling session was followed by the women entrepreneurs showcasing their products ranging from beautifully handmade, leather and cloth shoes and bags, organic jams and pickles, kurakkan based products and batik and wax creations. Both male and female executives had the opportunity to engage one-on-one with the women entrepreneurs, and purchase their goods in support of their incredible journeys, their resourcefulness and creativity.
All associates were invited to share their insights via video on what the theme, "Be Bold for Change" meant to them. Judging from the heartfelt responses to the event, the female executives of Coca-Cola were truly touched, inspired and grateful for the opportunity to commemorate the spirit of women.
Commenting on the 5by20 experience, Nisha from Kandy said, "To be bold, what I believe is that every woman should have both discipline and strength. This strength will help us face obstacles and overcome any problem in life. The 5by20 initiative has given me the confidence to achieve my target."
Samanthi from Seeduwa added, "Being bold for change is an important concept in life. I would like to share the story of my life as an example. I started my shoe manufacturing business, which is a very competitive business, because I was empowered I was able to be successful but I also had to be willing to take that bold step."
Meanwhile, Sulochana from Vavuniya added, "We never expected to be where we are today; we were bold enough to make a change".
At Coca-Cola, International Women's Day 2017 was a week-long celebration with activities wherein both men and women could actively join hands in creating a more inclusive work environment, conducive to their needs and creating a culture that empowers women.