---
Acecam (Pvt.) Ltd introduced a breakthrough technology solution – YFCAD, for the interior designing industry, which integrates 3D designing and extending it up to virtual reality.
This cutting-edge technology was introduced in Sri Lanka for the first time and this will change the existing industry norms of 2D sketches and rendering to creating richly imaginative digital environments, which are both immersive and expressive.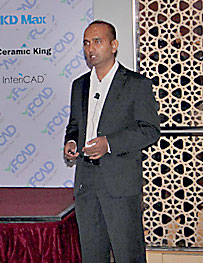 YFCAD is a professional business solution for interior design and furnishing industries. The software delivers truly fast, impressive and accurate designs for the users to create stunning designs and shorten the sales cycle in business end. The software can be used by various industry experts including interior designers and consultants, design companies/studios, architects, furniture/kitchen and cabinet manufacturers and showrooms.
The event was held at Hilton Residencies and Acecam (Pvt.) Ltd Director Ruwan Manchanayake addressed the gathering and mentioned, "Being immersed in the virtual reality space of your project allows the user to experience the feeling of that space. In turn, the clients are more informed to make decisions and excited for final products and it will also provide workflow efficiencies and significant cost savings for organisations."
Acecam (Pvt.) Ltd is a premier technology-based solution provider, which also provides consultation and training and developments for the industries to be strong and globally competitive. It assists various industry verticals to create, simulate, publish, manage data and maintain firms and assets.