---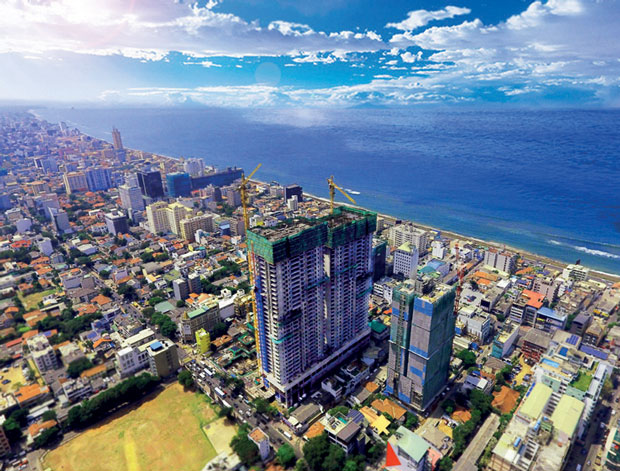 The Aviation Industry Corporation of China (AVIC), a Global 500 company with its subsidiary company, AVIC International Hotels Lanka Limited, had recently produced a progress update with regards to the upcoming formative construction project of the AVIC Astoria in Colombo 3.
The AVIC Astoria, which is scheduled to be unveiled to the public before end-2017, is set to be a high-rise building, which will comprise of four towers totalling 608 apartments.
A focal and much-anticipated feature of the upcoming Astoria will not only be the enormity of the project being constructed in a central location with close proximity to the city and all other influential landmarks of Colombo being close by but also the amazing view being that of the sea as well as the surrounding area of the city limits itself.
Another major attribute about AVIC's involvement with the construction phase of the Astoria is the swift implementation of the build-up by the labour force as well as the use of state-of-the-art and leading edge technology from China. The use of aluminium formwork has been much talked about and is known to be the first time this is being incorporated into a construction project in Sri Lanka.
Astoria also ensures that the surroundings for future residents will not be compromised in terms of the view. Irrespective of the apartment's position from any of the four upcoming towers, residents are guaranteed to experience not only breathtaking views but also soothing breezy days and nights.
To arrange a viewing of Astoria's mock apartment or to seek further information, contact the AVIC Astoria office at No: 9, Deal Place, Colombo 3.