---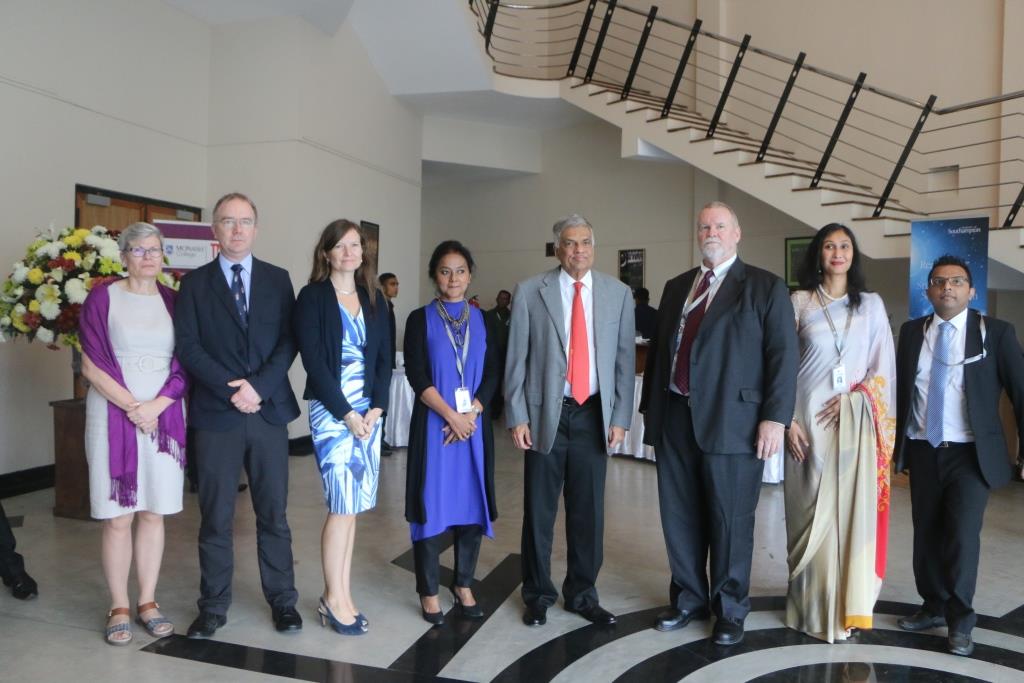 In keeping with its motto of "Unity in Diversity", the Overseas School of Colombo sponsored the 23rd session of the Colombo Model United Nations 2017 conference a.k.a COMUN 2017 from March 3rd to March 5th.The conference hosted approximately 500 students from Sri Lanka and the American School of Bombay. Led by the brilliant Executive Committee of 26, the conference theme brainstormed was "Combatting Bellicose Rhetoric". A new committee added was the "World Health Assembly" to address food and nutrition issues that arise as a result of conflict in the world.
COMUN is a simulation of the United Nations and is an effort to promote peace and harmony, to solve world issues and conflicts through debate, negotiations and resolutions. COMUN 2017 was the culmination of a yearlong effort which included 1 workshop and 3 Practice Debate sessions to inform and train delegates, both experienced and novice alike, in the protocol and procedures of the United Nations.
The COMUN 2017 opening ceremony held at the OSC was presided over by the Hon. Prime Minister of Sri Lanka, Mr. Ranil Wickremasinghe who made a stellar speech to motivate the youth. The Prime Minister's words still ring loud and clear in the minds of those present even today.The closing ceremony was presided over by Madame Premadasa, who along with Mr. Phil Joslin- Head of the OSC and Mr. Joseph Schaller - Cultural & Grants Officer, U.S. Embassy, recognized delegates with awards for brilliant skills in debating and negotiating.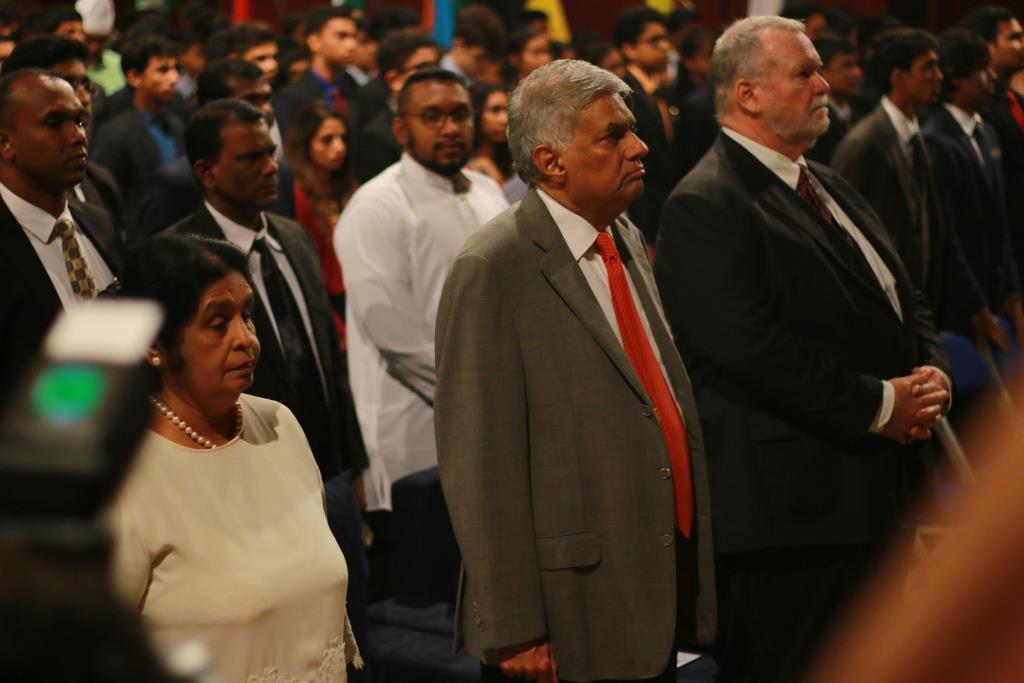 COMUN recognizes the support of the United States Embassy during the past decade. COMUN has a long history of 23 years and is the oldest conference in Sri Lanka. In this time, COMUN has contributed immensely to the development of a spirit of peace and dialogue and can count amongst its alumni some very impressive names that are contributing actively to the country. The University of Southampton, SLIIT, UCL,Aitken Spence, Commercial Bank, Sampath Bank, ASB Freight, Fairways Holdings and ATG Gloves have made it a point to recognize this process of raising and empowering the future generation.
COMUN2017's Community Service effort will see the distribution of stationery to schools in the outreaches and interiors of Sri Lanka through the US Embassy, the Janoda foundation, schools in Hambantota and the S.O.S village.
OSC is regarded the most prestigious international school in Colombo, Sri Lanka. Founded in 1957, OSC remains Sri Lanka's oldest internationally accredited educational institution. It is the only school in Sri Lanka to offer the International Baccalaureate (IB) Programme from Pre-school to Grade 12. At OSC parents and teachers partner in working together to create the kind of environment where children not only learn, but thrive.