---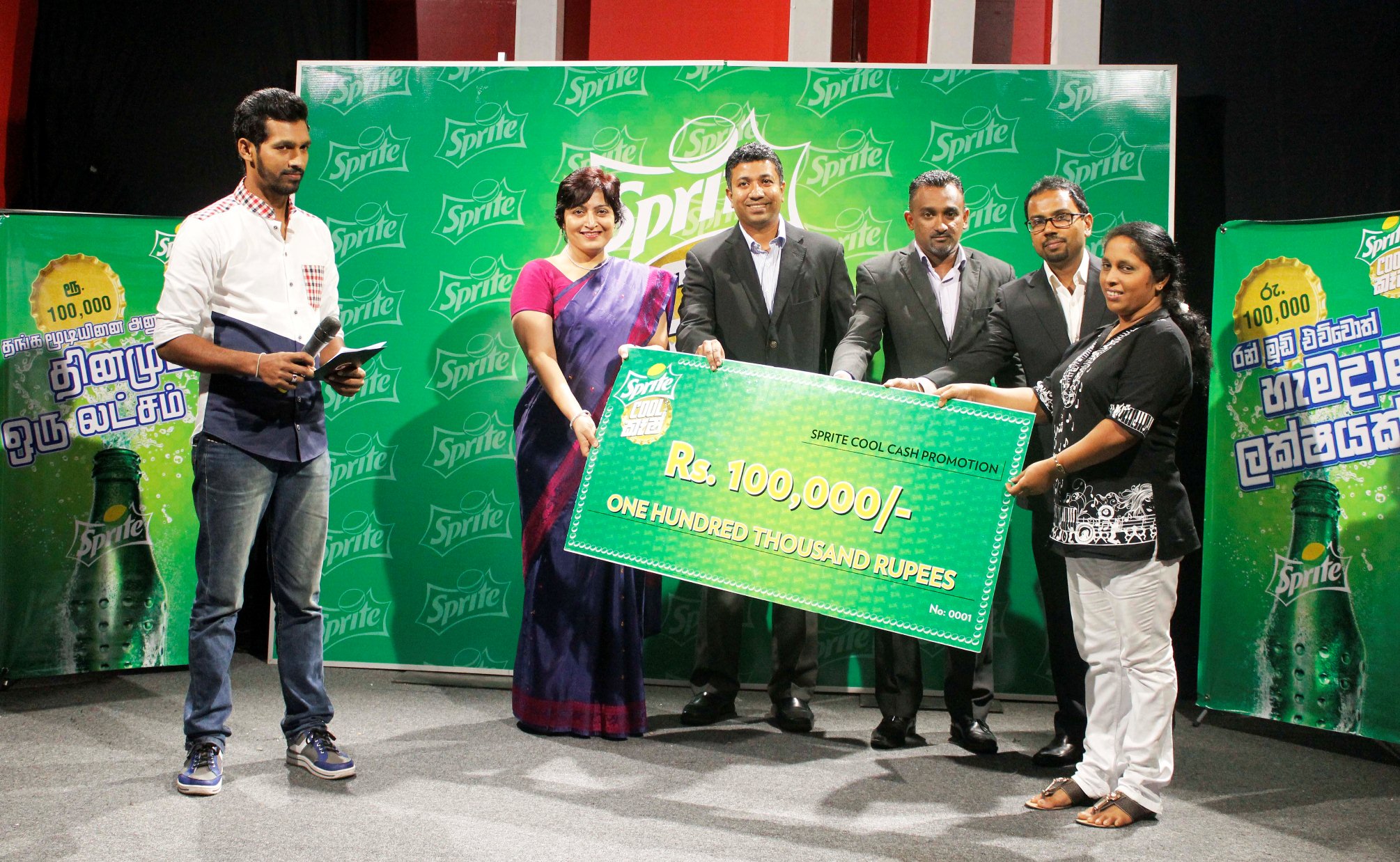 Winners stand the chance to walk away with cash prizes worth Rs. 10 million in total
Sprite, one of the largest sparkling beverage brands in The Coca-Cola Company's portfolio recently launched its exciting 'Cool Cash under the crown' promotion. 31 winners have been selected thus far and the first 10 winners were awarded their prizes of Rs. 100,000/- at a ceremony recently. With the promotion running till the 4th of April, consumers stand a chance to win daily prizes of 100,000/- by sending golden promotional crowns to P.O. Box 6, Biyagama to enter the grand prize draw
S. M. Akram from Kandy, a winner of Rs. 100,000/- prize expressed his happiness and said"I own a small businessin Kandy and the money I won with 'Sprite Cool Cash' will help me to grow my business".
D. K. N. Subashinifrom Piliyandala, another winnerwas delighted and expressed great joy winningRs. 100,000/- and said "I plan to use the money to help further my daughter's education".
The island-wide promotion is valid for 175 ml and 300 ml Sprite, Coca-Cola, Fanta Orange, Fanta Cream Soda, Fanta Portello and Lion Soda 300ml glass bottles. Consumers who find golden crowns with a depiction of Rs. 20, Rs. 50 or Rs. 100, will be able to instantly redeem the similar amount in cash from their retailer. Golden crowns eligible for the grand prize draws must contain the line "stand a chance to win Rs. 100,000/-".