---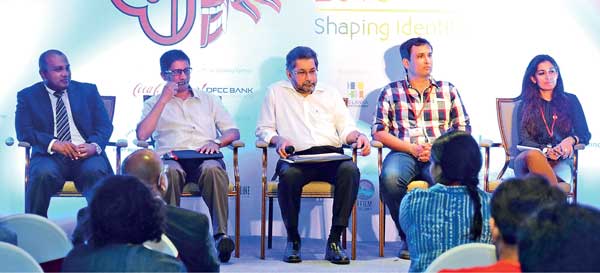 South Asia's leading millennials have called for cities to adopt a holistic approach to urbanization, with attention to issues of inclusion and environmental sustainability.

Participating in a regional conference in Colombo recently, sixty of the region's young leaders in business, government, and civil society emphasized the need to bring stakeholders together to foster smarter development of cities, during times of rapid and aggressive urbanization.

Participating in Shape South Asia 2016, an annual regional gathering under the Global Shapers initiative of the World Economic Forum, members of Global Shapers Hubs in key South Asian cities used Colombo as a backdrop to explore issues of urbanization, changing identities, social inclusion, and environmental sustainability, to chart smarter courses for cities in this region.
During the conference, the Global Shapers engaged directly with urban policy leaders like Nayana Mawilmada (Megapolis project), sustainability leaders like Uchita De Soysa (Ministry of Sustainable Development), and urban governance researchers like Iromi Perera (Centre for Policy Alternatives).

Speaking during a session on 'Reimagining South Asian Cities', Nirmeet Kacheria from the Ahmedabad Hub in India highlighted that the "Innovation and dynamism inherent in our region must be channelled towards fostering smarter urbanization and to tackle challenges in South Asian cities". Meanwhile, Nimra Amjad from the Islamabad Hub in Pakistan reiterated the need to continually focus on environmental sustainability issues during times of rapid urbanization. The consensus among the South Asian young leaders was that Colombo has the ability to become a trailblazer in the region if it strengthens its focus on these issues alongside the rapid developments taking place.

During the course of the conference, participants engaged in discussions in unique spaces across the city. Discussions on investment and economic growth took place at modern property developments like Altair and Parkland; while issues of governance and inclusion took place at Java Lane and Independence Square.
At a session on role of spaces in fostering innovation, at CodeGen at TRACE Expert City, Madu Ratnayake (Executive Vice President of Virtusa Polaris)remarked that, "It is time to reimagine our cities to inspire innovation".
Shape South Asia 2016 was hosted by the Global Shapers Colombo Hub, a group of young professionals from diverse professional backgrounds, who are part of a network of over 400 hubs in over 150 countries, and are anchored to the World Economic Forum in Geneva.