---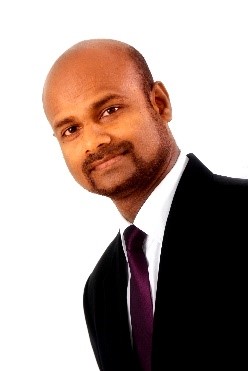 Senaka Premaratne -MCIM, MBA (PIM SriJ), CMA ( Aus)
The absence of salesmanship in selling has become a common challenge for almost every business organization in both business to business and business to consumer engagement. This has resulted in customers ending up with unpleasant and unsatisfactory buying experiences. Organizations are more focused on achieving their topline,their "push" and "pull" efforts are almost solely based upon credit and various trade offers. Today's selling toolkit comprise of low price, extended credit, trade offers and sales promotions. Companies who cannot afford these demands, are facing severe competitive pressures and their sales personnel are being pressurized equally to achieve sales targets. It is also a fact that cheap sales strategies adopted by companies have only made the retailers more and more demanding, leaving much less room for sales personnel to negotiate a win–win transaction. Being in the volume game sales personnel are of the view that without low price, extended credit, special offers to trade and consumers, selling doesn't exist.
In this backdrop, sales and marketing is losing its recognition like never before resulting in workforce seeking alternate streams to pursue their careers and prospective young talent not choosing sales and marketing as employment options. Organizations are forced to either settle down to substandard salesforce or operate with sub optimal sales resources. Whilst online selling may have its advantages for certain industries, in a market place where engagingcustomers is a critical success factor in selling, the organizations may have no other option but to import sales talentthe with inevitable consequence of us further losing employment opportunities. It is worthwhile to consider the other alternatives at disposal oforganizations.
The companies together or individually -need to take steps in making sales and marketing more attractive for young talent to pursue as a career. Consider the 80's and 90's where organizations had best of talent joining sales and marketing of various organizations we are familiar with. It was a classic combination of top quality sales and marketing strategies, top quality sales and marketing talent and a more disciplined and a group of well guided traders. There was dignity and respect for every player in the game, whilst competition was still stiff.
Companies can rebuild this lost glory by way of changing the approach to the market place. Firstly, taking a stance on sales and marketing approach andaligning them towards a common objective. One may think; well, this is already being done". Let's consider a scenario. Based on the information gathered from market and consumer analysis, the marketing team sets a target to grow a particular consumer brand by 20%, and during the year, elevatemarket ranking to 2nd place from 3rd place held currently. The promotional budgets are set for both marketing communications (for the pull) and trade promotions (for the push). The sales force goes to the market place and sell the trade offers and extended credit and expect the retailers to push the product to the consumers. The retailers become more demanding and company has limited choice in the matter. This has been the standard practice. What's proposed is for the sales person not to sell only on the trade offers but bring in the product's merits (quality and benefits) to the consumers and make retailer want to stock the product. Making this shift is a journey. Hence the need for a deliberate effort.
Next step is to build the sales leadership. The sales force management requires lot of skill and competency and there got to be a structured approach to building this capability in the sales management. It is a fact that the best performing senior sales talent today won't make a good sales manager tomorrow, unless he is carefully groomed to be so. Sadly this is the reality in today's sales managers. There are grievances and frustration from both ends (sales managers and teams under them) and when dwelled into, people don't seem to like the way they are been managed and managers have their own frustrations in leading their teams. This only revalidate the statement that people leave the bosses and not the company. The need to build sales leadership capability is emphasized.
The final and the most important step is to build the salesmanship in the sales team and recognize them for "quality as well as for quantity". The thankless job performed by HR in finding right talentto fill the vacancies need a notable mention. We know how desperate the lookout for good sales talent for the modern day organization. It is virtually becoming the most inadequate resource for the organization. Nevertheless, the organization need to attract talent (both fresh and experienced) who are passionateon what they do and to train them continuously, make them feel confident and proud in both picking sales and marketing to pursue their careers and working for the company which embrace "quality" alongside "quantity" in its sales and marketing effort; enhance their professionalism, salesmanship, build confidence and make them "agents of change". Knowledge and skill will build their ability in striking a healthy balance between tactical selling and strategic selling. Such initiatives would bring back the glory along with the dignity and respect that every stake holder deserves. The need to build a professional sales team is reemphasized and this can only be achieved via a structured, long term approach. Ad hoc training would be of very limited value. Once developed, retaining these talent is quite dependent on the way they are managed.
People seek quality still, and when provided, they'll be loyal. Quality product, quality sales and marketing strategy backed by quality salesmanship and quality sales leadership ONLY will enhance attractiveness for young talent to be in sales and marketing, whilst pleasant buying experience for both the retailers and consumers and eventually pave the way for companies to a certain degree, avoid discount/price wars in the market place. Here are some examples; A leading insurance company in Sri Lanka charges the highest premium for motor insurance and customers still patronize them because of their "hazel free" customer service. The leading brand in the pharmaceutical market is also the premium priced product in its category. They extend least credit to the trade and hardly any trade offers .The leading brand in the "branded rice" segment is also premium priced and backed with superior service quality to the trade. The retailers want to stock the product because it is in demand and consumers patronize it. The journey may have been tough for these organizations /companies but they are winners today, thanks to the decisions made to focus on quality alongside quantity in their sales and marketing efforts.
Sales targets set for the salesforce need to be challenging. And business organizations must strategically embark on what may seem a challenging endeavor to lift the standards of sales leadership and professionalism of sales personnel alongside pursuing challenging sales targets. A competent salesforce that can sell with minimum discounts/free offers would be the immediate outcome. This would be followed by positive changes of perceptions towards sales and marketing as a profession, the only alternative available to attract talent. And the professionalism and capabilities of sales personnel would eventually strengthen the corporate image of the organization and of its brands.