---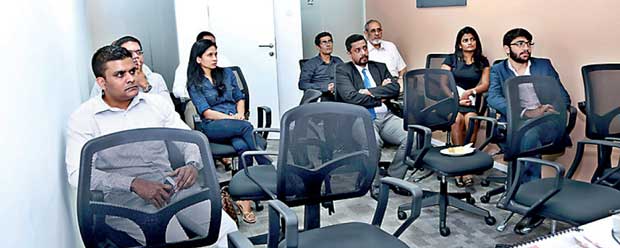 Regus Sri Lanka, the local operation of the global workplace provider Regus, organised a seminar targeting commercial real estate agents recently.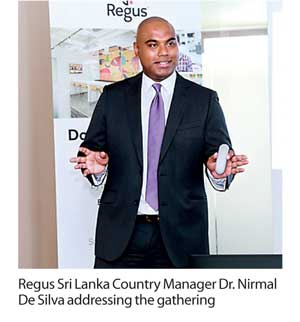 The awareness session was held amidst a selective gathering at the newly launched Regus@Parkland Building, Colombo 02 in partnership with Lamudi Sri Lanka, a leading global real estate portal operating in more than 30 countries. The programme covered the areas related to the trends in commercial real estate market, how to create an opportunity pipeline, ways to differentiate the service offering, benefits of flexible working and the potential opportunities available for commercial real estate agents in the local market.

The invitees were also able to gain insights into how to optimize their revenue selecting the appropriate commercial space and how flexible working has transformed the corporate world by allowing them to maximize the use of workspace in the present context.

With the range of locations and services, Regus helps meet the needs of the agent's client base providing them with one point of contact and the opportunity to earn substantial revenue. Irrespective of the core focus of an agent, Regus can serve the needs of its clients who want to work anywhere, anyplace the way they want. Regus centres are ready to use with all the amenities and are in the most desirable and convenient locations. With Regus, a single point of contact represents all of locations around the globe, ensuring convenience and consistent service experience for any type of agent
or customer alike.

Regus Sri Lanka Country Manager Dr. Nirmal De Silva stated, "We see a paradigm shift in how businesses embrace flexible working concepts locally. As a global leader and solutions provider, we will constantly analyse the market trends and innovate in order to enable entrepreneurs, small businesses or even larger multinational companies (MNCs) to be more efficient and productive." In Sri Lanka, Regus Business Centres are spread across prime locations in Colombo and immediate suburbs. The six locations include the World Trade Centre (WTC) in Fort, Parkland Building Colombo 02, GPD Building on Dharmapala Mawatha, Colombo 07, McLaren's Building on Bauddhaloka Mawatha, Colombo 04, Lotus Building on Nawala Road, Nawala and Bernard's Business Park on Dutugemunu Street, Dehiwela.

Regus, the largest global workspace solutions provider, with solutions ranging from offices dedicated to freelancers, start-ups and even MNCs. The workspace solutions provider is apt in conducting research on a global-wide basis and has embraced the fact that flexible work is the way to go.

Regus Business Centres are currently located at strategic locations in close proximity to significant commercial establishments and other relevant city landmarks. The worldwide Regus network acquires a set-up of over 2,600 business centres in 106 countries providing expedient, high-quality and fully- serviced workspaces for people to engage and work in for any preferred period of time.

Regus was founded in Brussels, Belgium, in 1989 and is currently based in Luxembourg and listed on the London Stock Exchange.