---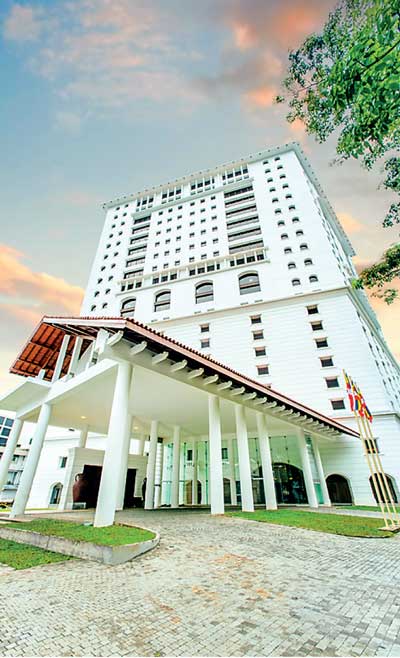 The launch of the new state-of-the-art Parkland office complex of RIL Property, with its prestigious and prime location is being heralded as the best answer for the acute lack of such high-end facilities in the city of Colombo over the years
Parkland which provides state-of-the-art technology and facilities is located at No. 33, Park Street, Colombo 02.

Strategically located in one of the island's most prestigious business community areas, in the heart of Colombo metropolis is in close proximity to some of Colombo's most important offices such as Inland Revenue Department, BOI and several banks, with comfortable access to public transportation
Parkland is a new 22-floor eco-friendly premium office development complex, accommodates the needs of rapidly developing Colombo. Parkland endeavors to make a significant impact on the economy and corporate sector of Sri Lanka. Under the banner 'Office spaces that inspire work 'Parkland helps promote higher levels of well-being for employees and gives companies the right foundation to conduct their business with confidence ease and efficiency. Parkland focuses on professional green design concepts and innovative facilities.

Providing great opportunities for companies, brands and organizations, Parkland offers an excellent business environment with status, convenience and an executive setting to support and enhance its corporate identity.

Parkland currently leases out the majority of its office spaces to prominent international and national companies such as Marks & Spencer, Mast Far East, Dole, Envoy, Dialog, Mobitel, Ericsson, Regus, VA TECH WABAG, L T L Holdings and Maersk Lanka.

Among the facilities on offer, are office spaces equipped with pre-installed voice, data and digital TV infrastructure facilities with 24 core fiber optic connectivity. 100 percent backup power will ensure companies are facilitated at all times, thus reducing cost and investment. Parkland further extends a 24 - hour help line and tenant services manned by experienced& courteous staff, high-end security features including CCTV, centralized PA systems and a central operation command Centre.

The Parkland office complex comprises five high speed elevators with a capacity of 21 passengers each, two service elevators and two escalators at the main entrance.

Parkland also has an intelligent car park management and guidance system, which provides information on availability of vacant parking slots on each floor.

Parkland's current focus is to keep abreast with the latest technology, introducing newer and newer facilities which will be the standard of the future,' explained RIL Property Chairman Sunil Wijesinha.
Parkland is proud of its current reputation of being the sole luxury office spacing in Colombo, offering the best quality modern services, superior infrastructure, satisfying client necessities at an optimal level,' the Chairman emphasized.