---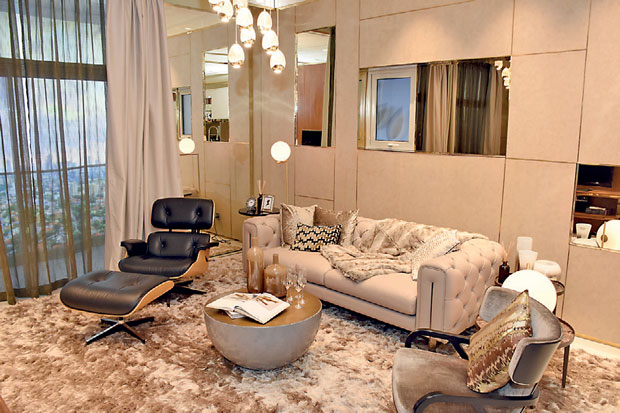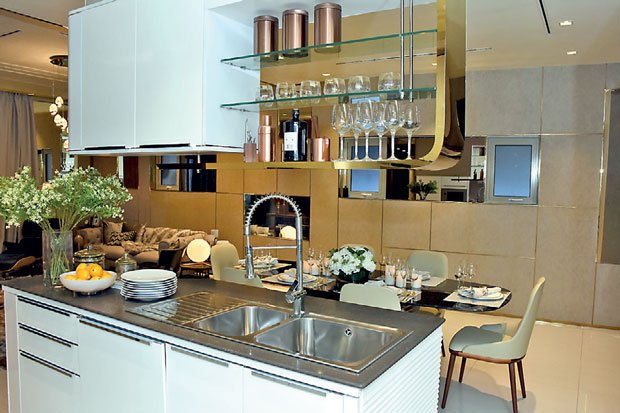 By Zahara Zuhair
The show house of the Prime Group's, Rs.25 billion 'Prime Grand - Ward Place' apartment project in Colombo - 7, which is expected to be completed by 2020, was officially opened to prospective customers recently.
Said to be the tallest residential apartment building in the exclusive enclave having 36 storeys, Prime Group Chairman Brahmanage Premalal said that they have already sold 140 units out of the 316 units.
He said that they have completed piling work up to 60 percent, and the apartment complex will have one tower with two wings. The project got underway last December.
"We have done 34 apartments so far. This is the first high rise in Colombo -7. In Colombo 7, we have done about 4-5 apartments, those are medium-sized," he said.
Their other projects that are under way in Colombo - 7, includes the projects in Barnes Place, Kynsey Road, Jawatta and two on Bauddhaloka Mawatha.
According to him, the uniqueness of this project would be its location in Colombo - 7, the brand name they have established, and also the inclusion of a 71-meter infinity pool in the 31st floor, which would be the longest, elevated infinity pool in Sri Lanka.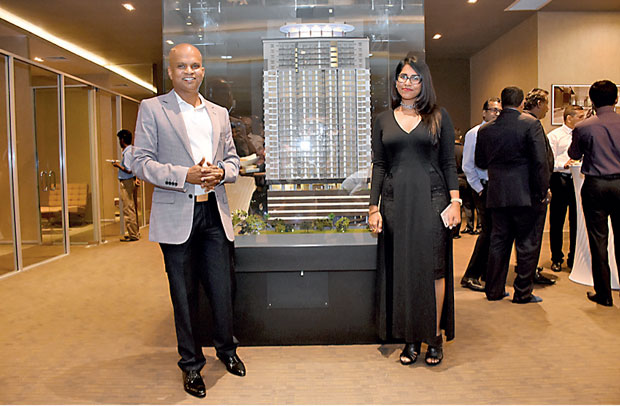 Built on a land over an acre, it also will have seven private VIP lounges on the 32nd floor.
Units starting from Rs.49 million upwards, the target market would be the expiates and professionals.
Pegged as 'Colombo's residential address of esteemed choice', they expect 'Prime Grand' to be the most sought after location in Colombo.
Their upcoming projects would be the work on the second phase of the Rs. 2 billion Uswetakeiyawa Beach Front apartment complex which is expected to start early next month.
Architectural expertise for the project was provided by the Design Group Five International (Pvt.) Ltd, with the structural engineering services of Civil and Structural Engineering Consultants (Pvt.) Ltd.