---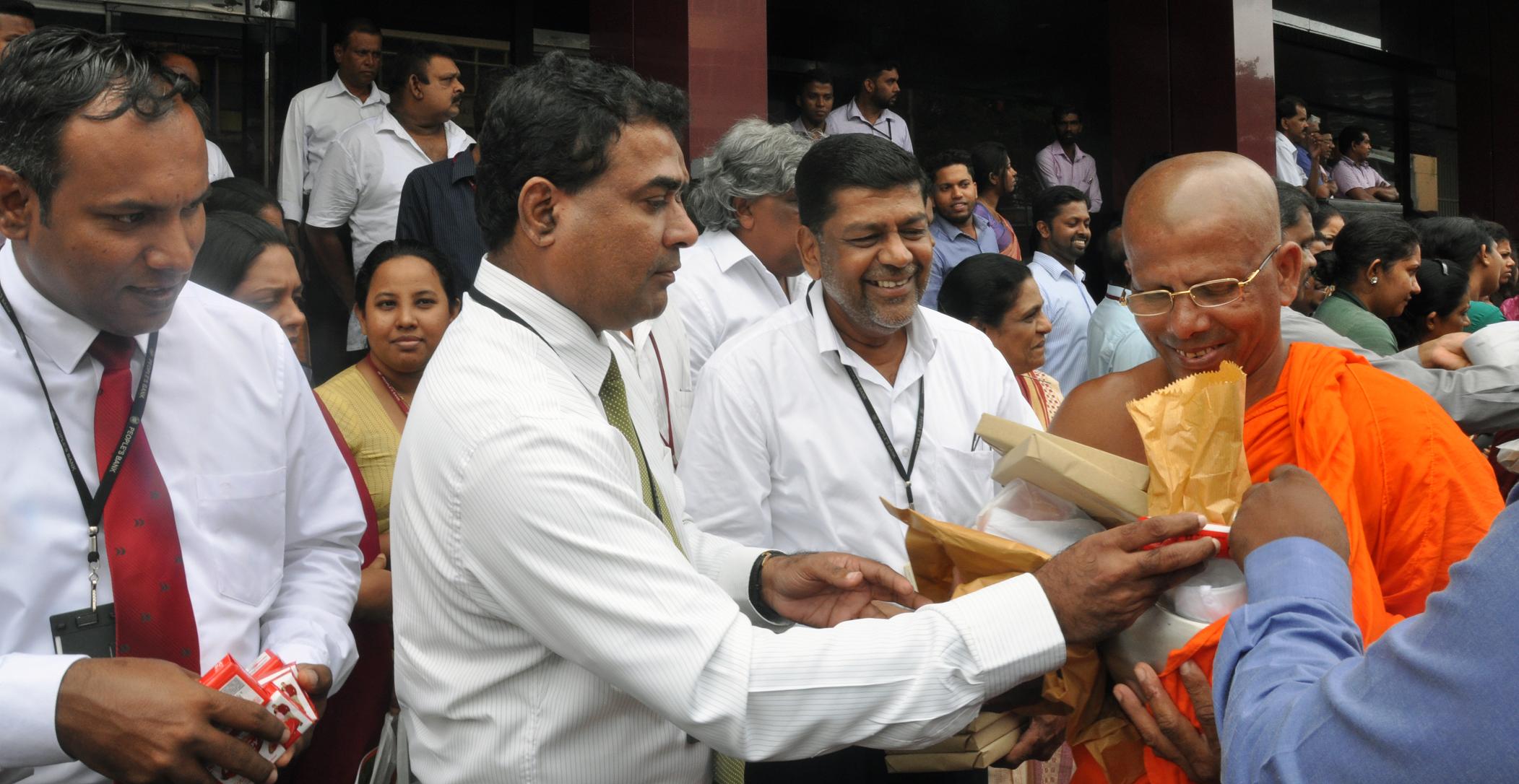 Rohan Pathirage - Deputy General Manager, Secretary to the Board of Directors, People's Bank together with the staff of People's Bank, offering alms to the Maha Sangha.
The Annual Pindapatha Charikaprogramme organized by the Colombo Fort Sri Sambuddhaloka Viharaya in collaboration with the Colombo Buddhist Societies was held recently in Colombo Fort and its surrounding areas.
Led by the People's Bank Buddhist Society, the staff of the People's Bank partook in the offering of alms to the Maha Sangha.