---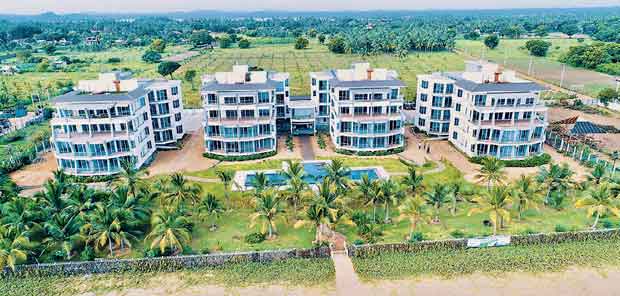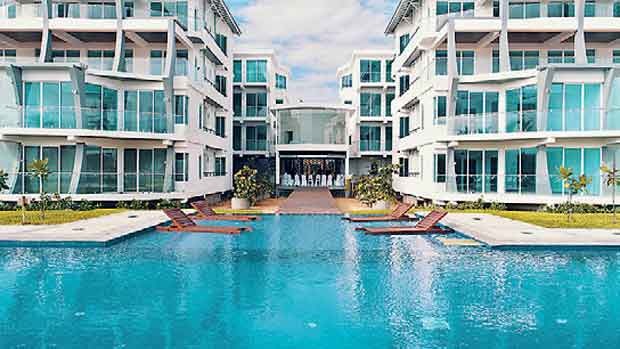 Oceanfront Condos, Sri Lanka's very first beach-front, serviced, luxury, leisure apartments located in Nilaveli, officially handed over the keys to its owners recently.
The project concluded its phase one successfully with the second phase now underway to be ready for occupancy and renting by March 2018.

This initiative is the brainchild of none other than Sri Lanka's pioneering infrastructure and multi-sector general contractor International Construction Consortium (ICC) Chairman Harsha De Seram. Surrounded by the pristine beach of Nilaveli, these condominiums offer blissful solitude and freedom to be at home when on holiday without the constraints a hotel would impose and gives people an opportunity of a life-time investment.

Oceanfront Condos Nilaveli is increasingly becoming sought-after, and people have realised the convenience of owning their own holiday home which holds a higher resale value and have the ability to rent it out to others while being owned. ICC also facilitates the renting and managing of these condominiums on behalf of the clients, so that their investment is not just increasing in value, but also bringing in revenue in the interim.

Oceanfront Condos Nilaveli is now listed on major online booking sites including bookings through direct and travel agents, and will be available via its official website soon. With more privacy in a serviced apartment making it a haven of one's own, these condos are highly spacious and guests can choose to cook in the kitchenette, explore the area and stay for the long haul. There's also a restaurant serving fresh seafood, fully equipped gym, pool, among others.

Following the success and popular demand with the Nilaveli project, ICC has picked Galle as the next destination to build oceanfront condos with developments planned to commence shortly. With a rich and diverse experience of over 35 years, ICC, the project lead, has proved to be the country's pioneering construction company renowned for maintaining quality standards and timely delivery.