---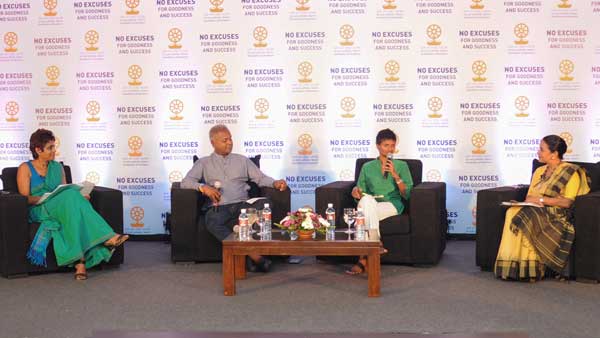 Not-for-profit NGO Foundation of Goodness today hosted a forum in Colombo to encourage and inspire Sri Lankans to say 'no excuses for goodness or success' and discuss how to come together and turn excuses into action.
The forum featured the first Sri Lankan to conquer Mount Everest, Jayanthi Kuru-Utumpala, who spoke about the challenges and adversity she had to overcome to reach her goals and achieve greatness for the country.
The forum comes on the back of new island-wide research conducted by Lanka Market Research Bureau (LMRB) which reveals that when it comes to important things that we want to do on a daily basis, we Sri Lankans make four excuses on average. The number one reason was 'lack of time' mentioned by 80 per cent of respondents, followed by 'fear of failure' or 'doubting the ability to achieve it' (45%), 'not worth trying' (38%) and 'I don't know how to do it' (26%).
Founder of the Foundation of Goodness, Kushil Gunasekera, said these findings highlight that for the country to move forward everyone needs to work together to inspire Sri Lankans to adopt a positive mindset to achieve their goals.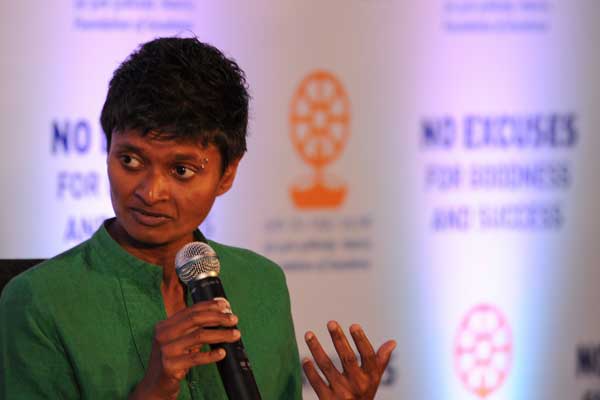 Jayanthi Kuru-Utumpala empathized with the fact that one of the main excuses is "fear of failure", which should not stop people from trying to fulfil their ambitions.
"It is time that we stop saying no, stop giving excuses and champion the natural potential that is in all of us. Change comes step-by-step, day by day, and if we make time for ourselves and put our fears and inhibitions aside, we will be on the path to realizing our dreams and living our passions.
"Forums like today are an important way for Sri Lanka to understand how talented our people are and how all of us can make a positive difference if we turn the excuses in to action.
"We all have our inhibitions, and there were a lot of barriers I needed to overcome before I could even contemplate climbing Everest, which has been a lifelong dream. But we need to push through these inhibitions so that we can achieve greatness," said Ms Kuru-Utumpala.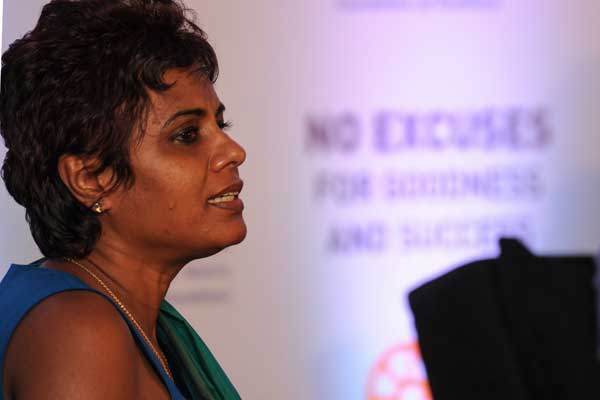 The Foundation of Goodness works with rural communities and part of their work focuses on helping people overcome their inhibitions, so that they are in the best position to succeed.
Mr Gunasekera said "From our experience we find that the excuses that people worry about, which prevent them from achieving their potential, are not actually worries at all. Once they realise this, change happens quickly, and it becomes an extremely self-rewarding process.
"We hope that by highlighting this research and hosting this forum we can help every Sri Lankan to understand the barriers to reaching their goals, and ultimately help them overcome the excuses. We know that people can do this, but we all need to work together to find a way to turn excuses into action."