---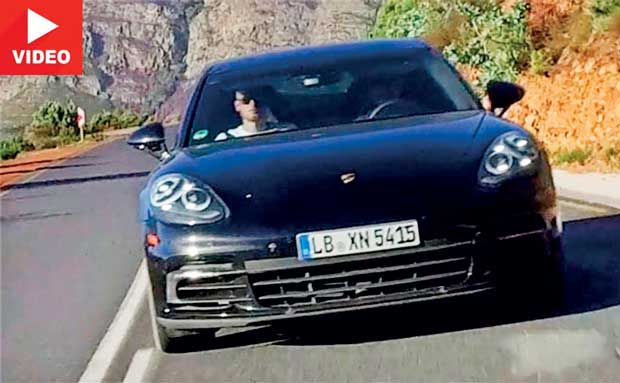 Carscoops: After dropping the first teaser of its new 2017 Panamera earlier this week, Porsche has since confirmed that the second-gen model will be unveiled on June 28, ahead of a formal debut in Paris this fall. They've also released a teaser sketch and video showing the development of the car.
Porsche has a history of making unusual decisions – and sticking to them. Where others put their engines up front or smack in the middle, the 911 stuck to its original rear-engine design, and kept it air-cooled as long as it could. It was arguably the first European sports car manufacturer to produce a crossover in the form of the original Cayenne, driving the company into unprecedented profitability and setting the stage for all its rivals to follow.
Its story is of the David not just defeating, but itself becoming Goliath. Some call it "madness," but Porsche calls it "courage". And the new Panamera, according to their teaser videos, is set to embody that spirit.
The original model became the company's first sedan (or four-door coupe) when it debuted in 2009, but despite a facelift in 2013, it's been ripe for replacement. And that's precisely what's coming.
Will it prove to be madness, courage, a little bit of both, or bereft of either? We'll have to wait to find out, but we're looking forward to seeing how the second-generation Porsche Panamera shapes up.