---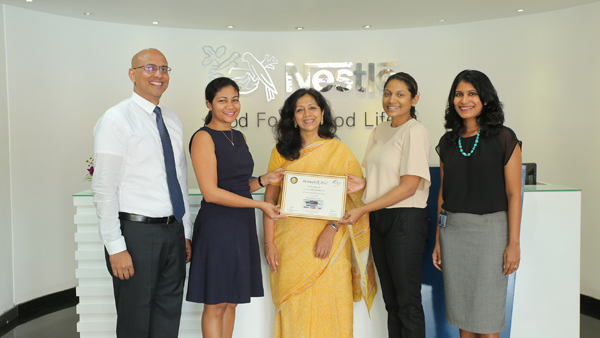 From left to right: Ruwan Welikala, Nestlé Vice President - Ambient Dairy; Kalpana Hewawitharana, Nestlé Brand Manager - Milkmaid; Shivani Hegde, Nestlé Managing Director; Yashasvi Liyanage, Digital Communication Manager; and Radhini DeCosta, Nestlé Assistant Vice President -Marketing Services
Digital Initiatives Win Award of Merit for 'Best Advertising and Marketing by a Website'

Milkmaid, synonymous with mouthwatering desserts, and Sri Lanka's household favourite for over 100 years, bagged the Merit Award for 'Best Advertising and Marketing by a Website' at the recent BestWeb.lk 2017 Competition. Milkmaid shone brightly amongst the rest of the Food and Beverage (F&B) brands, as it was the only F&B brand to have won an award in the competition.
Said Ruwan Welikala, Vice President-Dairy "Milkmaid has been a trusted and versatile dessert ingredient for generations. Our sweet treat search engine has made the brand even more appealing to its digitally savvy consumers ensuring that the sweet treats they love can be found in one easy-to-use platform. We are deeply honoured to have been recognised by BestWeb.lk for the hard work put in by our Milkmaid and Marketing Services teams, as well as our agency partner, Publicis to make Milkmaid.lk what it is today; the best dessert search engine website in Sri Lanka to have reached and delighted its consumers, enabling them to celebrate life's sweet moments in a simpler way"
Milkmaid.lk (www.milkmaid.lk/) is Sri Lanka's first mobile friendly dessert-making digital platform that shares appealing 3 step recipes, and do-it-yourself videos by recipe name, occasion and cooking time to make that perfect Milkmaid treat at ones convenience. The platform has increased the brand's 'Share of Attention' amongst its target audiences, delighting even the most difficult to reach consumers with mouthwatering desserts.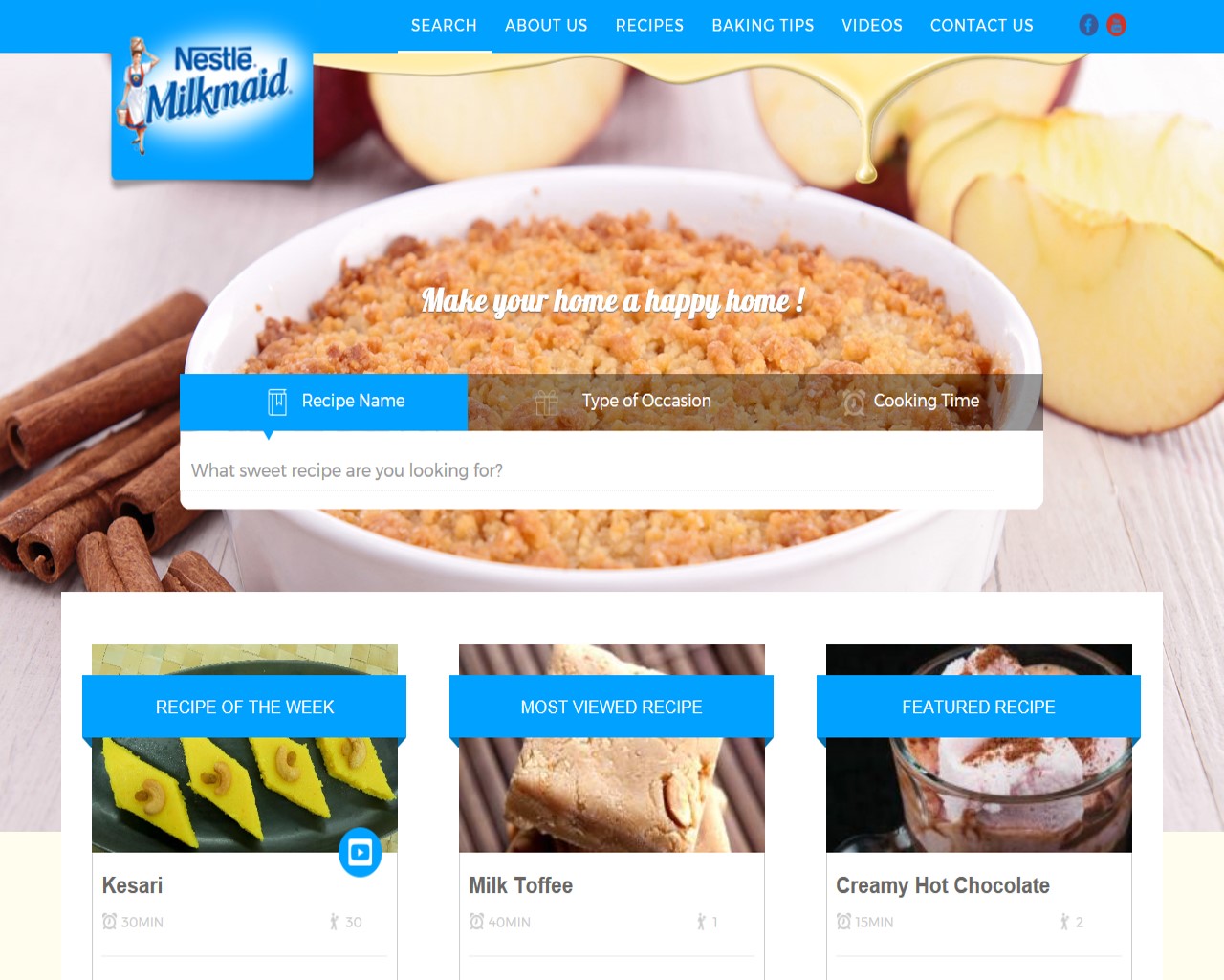 Milkmaid.lk Website
Milkmaid has also been in the forefront of digital communications in Sri Lanka and boasts of having the largest fan base for its Facebook page, in the F&B category (www.facebook.com/NestleMilkmaidSweetDelights/).
The winners of the competition were selected by a panel of judges with broad expertise in websites. The participants were judged on the quality of design, creativity, traffic, technical achievement and the number of public votes.
BestWeb.lk 2017 is the most prestigious competition held for Sri Lankan websites. Conducted for the seventh time since 2009, it recognises the best websites developed and maintained by companies over a wide range of industries in Sri Lanka.
Milkmaid is made from the highest quality fresh milk, collected from 21,000 Sri Lankan dairy farmers. It is manufactured at Nestlé's state-of-the-art factory in Kurunegala, upholding the high quality standards Nestlé is renowned for across the world.