---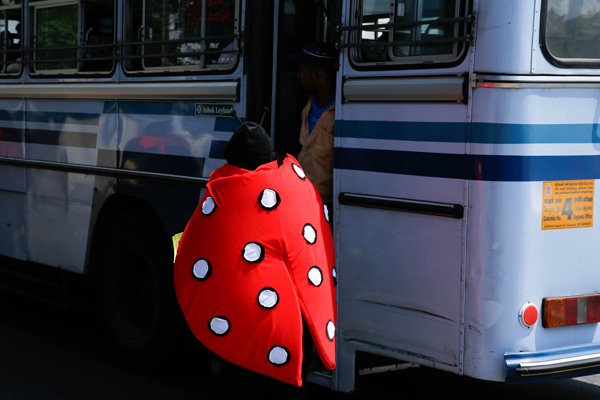 Countless sightings are being reported of large bugs circling about Wellawatte, leaving the public in bafflement.Tales of the bugs using public transport would usually be considered to be the ravings of a lunatic or mere wild rumor, however, dozens of people have come forward as witnesses of this curious phenomenon.
Experts following the bugs' movements claim that two groups of insects migrate to Wellawatte from two primary locations: Fort and Moratuwa.
All reports indicate that for some mysterious reason these particular bugs are drawn to the city of Wellawatte. Certain persons (who shall be unnamed) have predicted that this may signal the beginning of a fashion epidemic.