---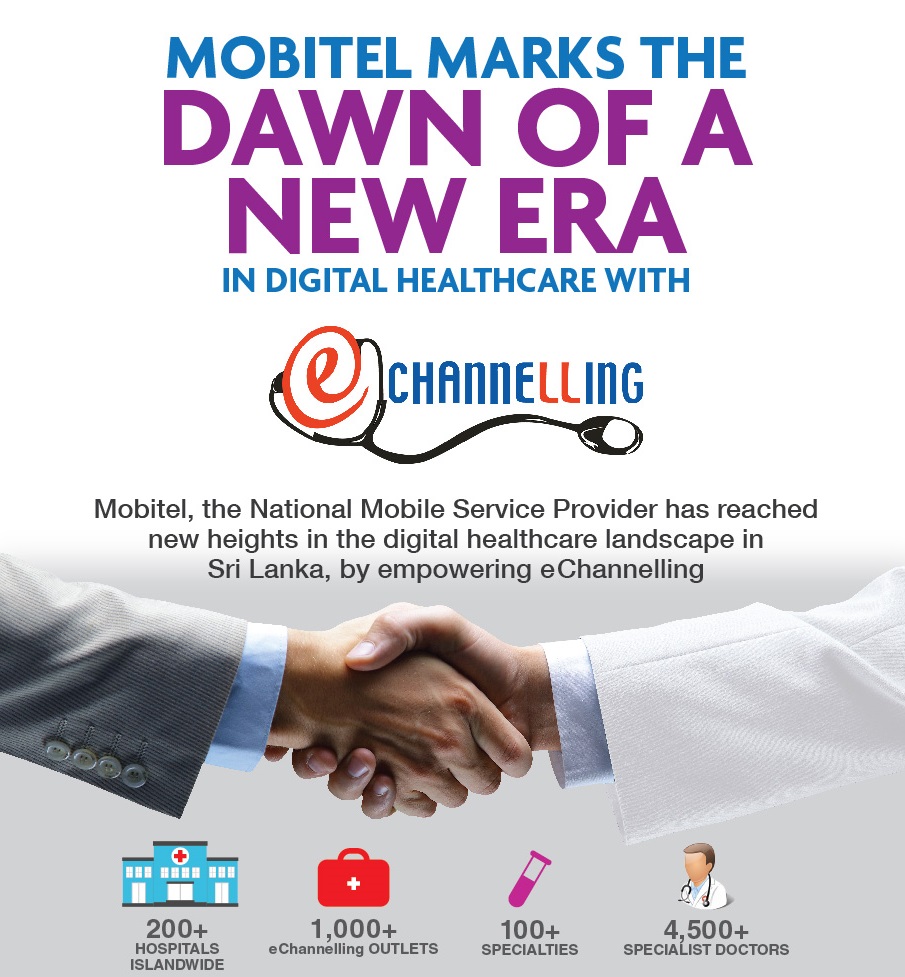 The National Mobile Service Provider, Mobitel has taken digital healthcare to the next level by including eChannelling PLC, the largest Doctor channeling network in Sri Lanka, to its portfolio strengthening its vital position in the Telecommunications industry in the country. The strategic investment plays a vital role in the industry in order to transform the health sector to mHealth to make it accessible to everyone in a convenient manner.
Mobitel Chief Operating Officer, Nalin Perera stated, "This portfolio diversification will enable Mobitel to use its expertise in the Telecommunication sector to further expand eChannelling's current network and services offered. Mobitel has always been in the forefront of technology and with this acquisition it will continue to strive to enable ICT services to all citizens of our Nation by the development of mHealth."
eChannelling PLC is the pioneer software developer and ICT service provider to the healthcare industry in the country. It is the first company in Sri Lanka to offer a complete e-commerce based service in the health sector and the first public quoted technology company in the Colombo Stock Exchange. eChannelling has a network of 200 + Hospitals with 4,500 + Doctors covering 100 + Specialities around the country. Customers simply need to dial 225 from any mobile network or 1225 from SLT landlines to channel a Doctor at any of the appointed hospitals islandwide. The service is available 24 hours a day 365 days of the year for customer convenience.