---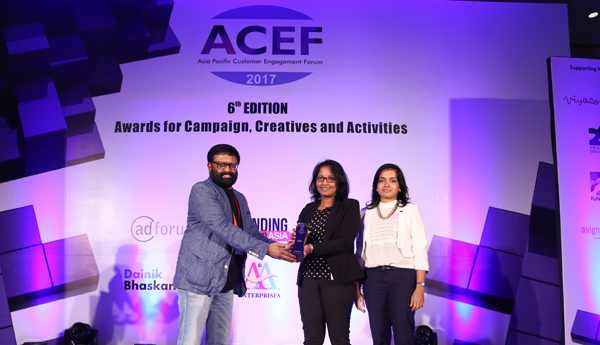 Caption (from left)–Mobitel Manager Product Service Innovation, GayangiKarunaratne and Mobitel Brand Manager, AvanthiLiyanage receiving the award for the innovative Loyalty Programme 'MobitelCash Bonanza Montero Extravaganza' from UTI AMC Limited Head - Online and Alternate Channels, Kaushik Chakraborty.
Sri Lanka's National Mobile Service Provider, Mobitel, made a dynamic impression at the 6th APAC Customer Engagement Awards held on the 29th April 2017 in Mumbai, India, by winning 2 Silver Awards. Mobitel won under the 'Events and promotion' category for its innovative Loyalty Programme, 'Mobitel Cash Bonanza Montero Extravaganza' and under the Television Innovation category for 'Kotiyak Watina Adahasak' (Ideas Worth Millions), areality show that was aired on Sirasa TV locally. The Asia Pacific Customer Engagement Forum and Awards (ACEF) is organized by a team of professionals from India, Sri Lanka and UAE and is guided by the Advisory members from branding, marketing and creative agencies based in India, USA, Australia, Singapore, UAE and Sri Lanka.
Commenting on the company's strong performance at the prestigious awards, Nalin Perera - Chief Executive Officer, Mobitel said: "We are extremely delighted to win 2 Silver Awards at the Asia Pacific Customer Engagement Awards in the Events and Promotion and Television Innovation categories for our unique and impactful promotions. Mobitel has consistently spearheaded innovation in the country's mobile telephony sector and is now being lauded on a regional platform as well. We are delighted to note that our unique customer engagement initiatives are not only delivering results for us in terms of a wider customer base and greater brand equity, but that our innovative approach is drawing praise in the region. Mobitel is committed to delivering innovations across all its platforms and this recognition inspires us to take our initiatives to the next level."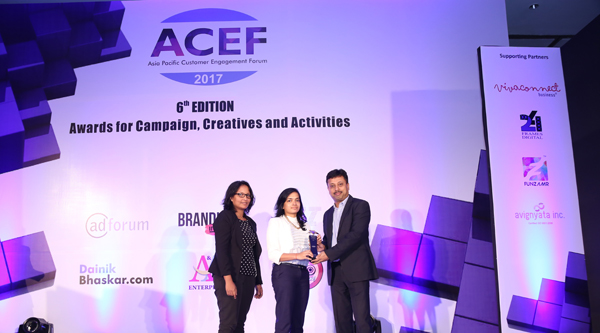 Caption (from left) –The digital fellow.Com Chief Digital Officer, Subhobroto Chakroborty presenting the award for the Television Innovation category for 'Kotiyak Watina Adahasak' to Mobitel Manager Product Service Innovation, Gayangi Karunaratne and Mobitel Brand Manager, Avanthi Liyanage.
Every year, the APAC Customer Engagement Awards attract hundreds of entries for companies wanting to be recognized for their efforts in customer engagement and interaction. This year's edition invited submissions online for the year April 2016 to March 2017. Media strategy and Plan, Target Audience, Execution & Results were key evaluation criteria considered by the eminent panel of judges when selecting the winners. These awards set customer centric companies apart from their competition in today's competitive market to stay upto-date with the latest in customer feedback, engagement, loyalty and retention techniques to benchmark their own multi-channel strategies against corporate innovators and leaders.