---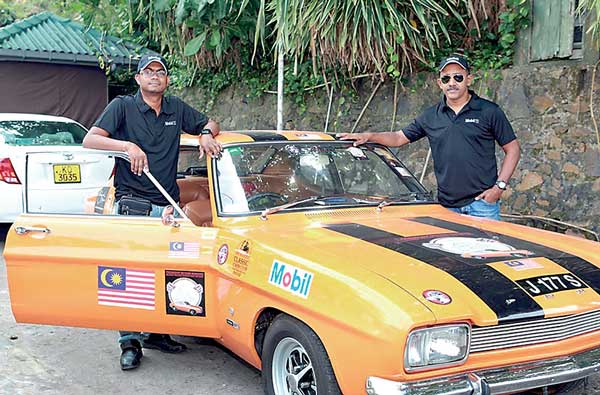 With a view of establishing friendships beyond borders, two lovers of classic cars – Rukshan Munesinghe and Manivannan Manikumaran – embarked on a historic drive across five nations. The road trip began in Malaysia before heading westwards to Thailand, Myanmar and India before their arrival to Sri Lankan shores. Munesinghe and Manikumaran are making this epic journey on their trusty 1971 Ford Capri 1300 GT. The Sri Lankan leg of the journey was empowered by Mobil Sri Lanka. Dilan Seneviratne – Head of Marketing, Mobil Sri Lanka said, 'As one of the world's most renowned oil brands, we are uniquely aware of our ability to provide a platform for activities centered on our collective love of vehicles.
This initiative combines the love of classic cars with a human need to connect with people from diverse backgrounds and cultures. Mobil is, therefore, proud to empower Munesinghe and Manikumaran's attempt to build friendships beyond borders.' The initiative for Friendship Beyond Borders was backed by Tourism Malaysia while MY Classic Car spearheaded the journey over land and sea. Rukshan Munesinghe serves the proprietor of MY Classic Cars, an organization that brings together lovers of classic automobiles.
ExxonMobil is the world's l a rg e s t p u b l i c l y t r a d e d international oil and Gas Company, providing energy that helps underpin growing economies and improve living standards around the world. ExxonMobil operates facilities and market products in most of the world countries and explores oil and gas in 6 continents. In Sri Lanka, Mobil has been the image leader with its flag ship brand Mobil 1 which has a leading share of the worldwide synthetic motor oil market.