---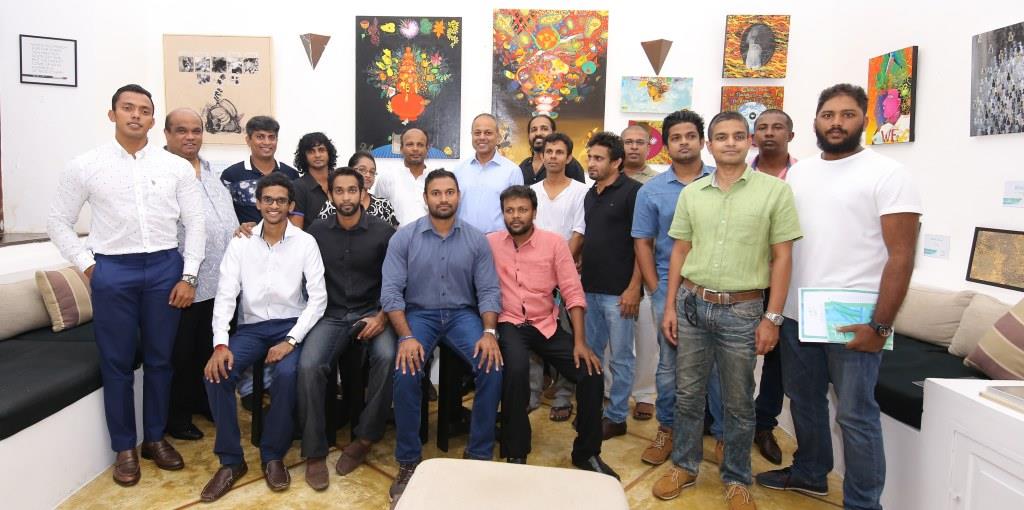 Leo Burnett Sri Lanka, the local office of the global advertising network Leo Burnett World wide,today launched the eighth edition of its Leo Art programme titled 'Art at the Fest' at the Fairway Galle Literary Festival. The Leo Art exhibition will run until 15th January at the Fort Printer's Hotel, featuring fifty iconic pieces of work, created by 10 talented contemporary Sri Lankan artists. The exhibition was inaugurated by Hon. Sagala Ratnayake, Minister of Law & Order and Southern Development, in the presence of several diplomats, VIP guests, the agency team, art enthusiasts and many distinguished members of the corporate community.
Leo Art was supported by its Platinum Sponsor Mastercard, who has always been at the forefront of promoting creativity in Sri Lanka and across the globe. Rocell, a company that has played a pioneering role in introducing an exemplary collection of floor and wall tiles to the local market, also joined Leo Burnett Sri Lanka as a partner of the event. This is the eighth successful season of Leo Art.The preview also featured renowned Sri Lankan author NayomiMunaweera who is resides in the United States,who read an extract from her latest book titled "What Lies Between Us".
Commenting on the exhibition Ranil de Silva – Managing Director, Leo Burnett Sri Lanka, said: "We are delighted that the eighth edition of our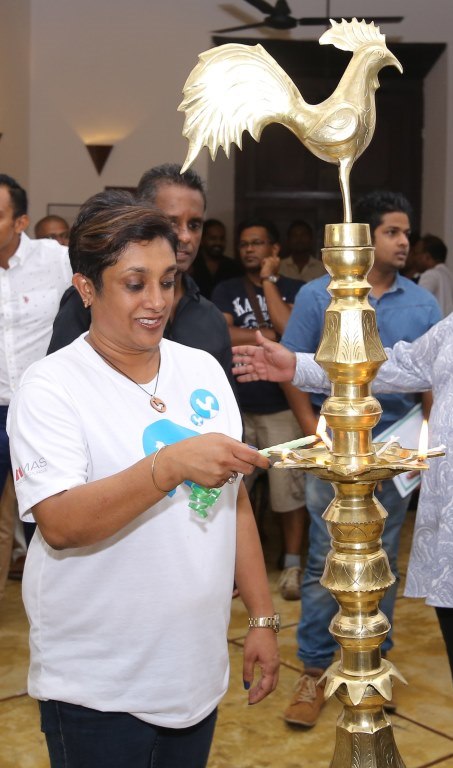 Leo Art programme was successfully launched at the Fairway Galle Literary Fest, which is recognized as the country's most prestigious literary event. Each year creative professionals and enthusiasts from across Sri Lanka and the region participate in the festival and it is truly an honour for us to host a season of Leo Art at this prestigious festival. The Leo Art programme is an important part of Leo Burnett Sri Lanka's commitment to nurturing the country's creative community. It started as a small-scale exhibition that we hosted in our quadrangle but now has evolved into a vibrant annual showcase of contemporary Sri Lankan art. We are truly proud of the programme's growth and look forward to its continued expansion. We took the programme to new heights and we are particularly grateful for the support which we received from our sponsors Mastercard and Rocell. We look forward to collectively working together with these partners in the future to support Sri Lankan Art.
This edition of Leo Art featured a diverse and vibrant array of work that have been created using a variety of styles, tools and techniques. Each artist created a collection specifically to be showcased at the festival, based on a personal theme. The artists who were selected to showcase their work at the festival have been regular participants of the Leo Art programme and include; Sanjeewa Kumara, J.C.Ratnayake, Vajira Gunawardena, Dileepa Jeewantha, Susil Senanayake, Thushara Dep,Prageeth Ratnayake, Chamila Gamage, Chiranthi Gunasekara and Sanjaya Bandara Senevirathna.
This year Leo Burnett Sri Lanka celebrates its 18thanniversary. Over the years, the agency has built many powerful brands and meaningful partnerships with its clients, whilst delivering gratifying results and gaining industry recognition in Sri Lanka, the region and globally. The company handles a diverse portfolio of clients; it is one of the world's largest agency networks and is a member of the PublicisGroupe, the world's fourth largest communications company.