---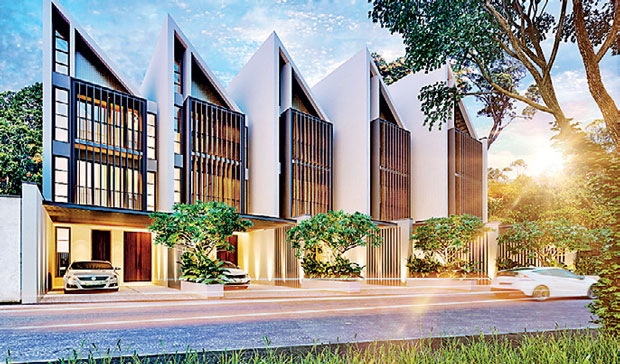 Landmark Developers Holding (Pvt) Ltd, a recent player in the highly lucrative Sri Lankan property market is introducing fresh concepts and ideas stemming from a young and passionate team of professionals.

A company that is so apt in its construction industry expertise, Landmark literally converted an empty floor to a state-of-the-art and ergonomically sound office within a few weeks.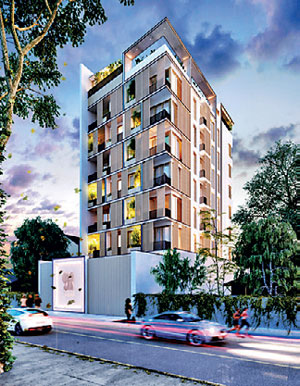 "This innovativeness is the backbone of the property development solutions we bring to the table with our projects", said EksithHapangama, Managing Director of Landmark.

A company aiming to provide the entire gamut of property related services, Landmark brings to life the concept and idea of living the urban life in the suburban areas of the country. The concept of suburban living is will feature in their upcoming projects. The first of the three properties is the Park Residences project. Park Residences will comprise of an apartment complex, home to sixteen apartments and the property will be situated in the Pagoda area in the vicinity of the jogging path. Few of the amenities included will bea yoga studio, fully-equipped gym, a pool and a little café that will cater to the residents living at the property. Differentiating itself from others in the industry who promotes secluded living, Landmark strives to promote a more community feel to its residences. The property developers understand the culture that resides in the hearts of the people and they recognize that Sri Lanka is very family oriented and collectivistic.

The developers strongly believe in climate change and its adverse effects so they hope to contribute positively to the environment by adopting green building practices and developing sustainable properties across the country as well. Within their sustainable and green theme, they hope to initiate two Nano Home projects situated in the cities of Nugegoda and Thalawathugoda. These luxury homes will be sold at an affordable cost and consist of facilities such as two bedrooms, back yards, solar power and more in a nine hundred square feet of space.

Aside from property development, Landmark also offers services in real estate brokerage where they act as the intermediary in between the buyers and the sellers, offering legal and financial consultations to prospective clients and interior solutions especially office interior thanks to their talented and qualified in house design team.