---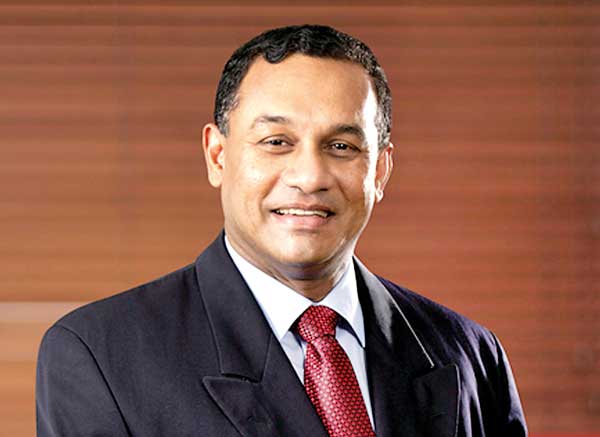 Ravi Fernando
Providing an opportunity for top corporate leaders and professionals to gain a thorough understanding of 'Blue Ocean Strategy' which has been credited with revitalizing many businesses around the world, Informatics Institute of Technology (IIT), is organising a master course on the subject which will be delivered by top expert – Ravi Fernando.

IIT is organising the master course on the theme 'Blue Ocean Strategy – Creating New Market Spaces' on May 26, 2016 at Ramada Colombo. The full-day master course seeks to address the timely need for new thinking, as many factors, including the stagnation of the country's exports, etc., indicate that local businesses have fallen into 'Red Ocean Commodity Traps'. Red Ocean refers to the fact that efforts by companies to grab market share from rivals result in fierce competition which damages all players, thereby the 'shedding of blood turns the ocean red'.

In contrast, rather than the conventional focus on out-performing the industry, the Blue Ocean Strategy provides a systematic approach to make competition irrelevant by creating uncontested market spaces. The strategy was developed by W. Chan Kim and Renée Mauborgne following extensive, decade-long study of more than 150 strategic moves spanning more than 30 industries over 100 years.

Fernando is a reputed Blue Ocean strategist, who at present functions as an Executive in Residence at the prestigious Social Innovation Centre of INSEAD. Fernando holds a Doctor of Business Administration from the European University in Geneva. Previously too he has held senior designations at a number of institutions including as a Director on the United Nations Global Compact (UNGC) Sri Lanka Board, the first CEO of Sri Lanka Institute of Nanotechnology (SLINTEC) and has also been associated with several multinationals.

Those interested can register for the programme via valarine.d@iit.ac.lk and 0768209544.
Informatics Institute of Technology (IIT) has dominated the private sector-led information technology and business degree space in Sri Lanka, having produced several generations of 'technopreneurs', many of whom are now leaders in the IT industry. Boasting 100 percent employability and some of the highest salary grades for its students, IIT has produced over 3000 students now working in over 25 countries worldwide, proving the international reputation of their undergraduate and post graduate degrees.