---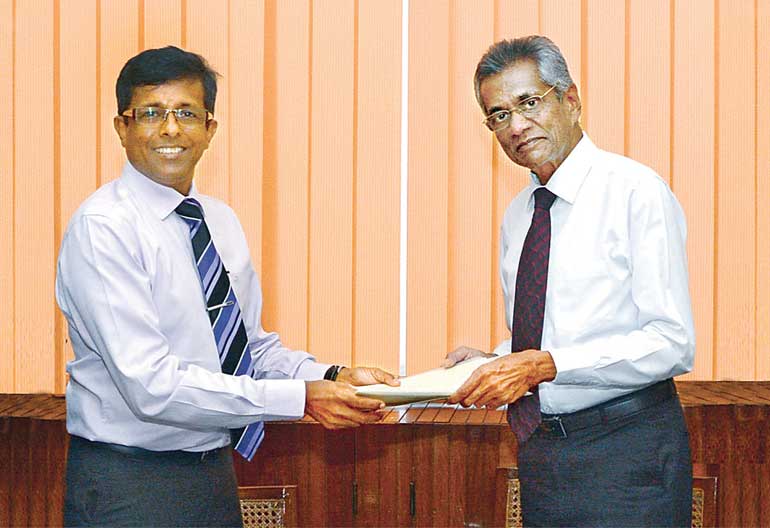 The Chairman of National Housing Development Authority L.S. Palansuriya and the Chairman of the Home Lands Skyline Nalin Herath exchanging the Memorandum of Understanding for Athurugiriya Panagoda Green Valley middle income accelerated housing project with all the luxuries
As Colombo turns into a concrete jungle there is a segment who wish to settle down where there is green grass, tall trees and paddy fields away from the hustle and bustle of the city.

However the upwardly mobile and aspiring newer generation also desires all the modern amenities and facilities such as swimming pools, gymnasiums, multi-functional halls, security, close to home supermarkets etc. Green Valley apartments in Panagoda located between Athurugiriya and Homagama offers this very balance project.

For the first time in Sri Lanka a private property developer has entered into a tri partite collaboration and partnership with Ministry of Housing & Construction and with National Housing Development Authority in order to design, develop and construct an apartment complex. From the very beginning Home Lands Skyline has thought about balance.

The company has considered as to how they could cater to the new generation where they demand quality for an affordable price. This discerning yet growing segment are educated and also quite health conscious. They like the luxuries of life and yet are drawn to "Green" Lifestyle.
The tripartite partnership between 2 public institutions and a private institution has brought about a
unique balance.

The Green Valley apartment complex will be built according to township concept. The apartment complex comprises of two types of apartments targeted at different market segments. 80% of the apartments (288 in total) will be 2 bed room apartment units with a square area of 688 square feet which will be priced between Rs. 4.5 million to Rs. 5 million. The balance 20 percent of the apartments will be three bedroom units of 1056 square feet each priced at Rs. 7.5 to Rs. 7.9 million.
The complex is equipped with 24-hour controlled security at the gate. The tripartite collaboration has made all these modern amenities and facilities affordable and Home Lands Skyline believes that this project would redefine property development in Sri Lanka. An ESCROW account (which is a state of the art online settlement portal) between all three parties have been established. ESCROW provides one of the best online transaction services and accounts that facilitate and accelerate e-commerce by assuring a secure settlement. The service provides the facility for all three parties to collectively have a control over transactions and monitor together with the selected bank.

This system has made it extremely trustworthy for any payment that is made against a housing unit which is yet to be constructed. Furthermore the Government also gives an assurance for the final delivery.