---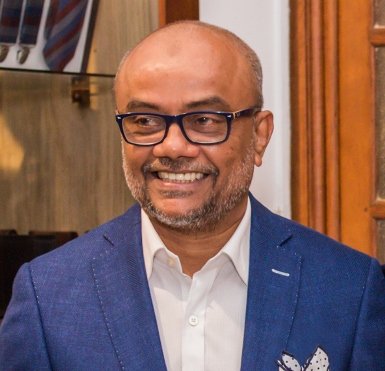 Fouzul Hameed - Managing Director Hameedia Group
On the first day of 2017, Sri Lanka's leading menswear specialist, Hameedia, embarked on the new year by gathering at the factory premises to focus on their personal and professional goals for the year. The dawn of the New Year was distinguished by the Group Leadership Team who engaged in fellowship with factory staff while reaffirming the goals of the company for the New Year and the strategies and steps that will be taken to achieve these objectives. Fouzul Hameed – Group Managing Director of Hameedia, led the day's proceedings, including the unveiling of expectations and targets for staff in the areas of leadership, empowerment, accountability and so on. Key appointments were announced on this occasion, effected to strengthen the Hameedia team and better position it to achieve stated goals for the year.
The Group Leadership Team treated all factory staff to a sumptuous lunch followed by a dynamic session on the company's plans for the year. Later that evening, the Grand Finale, "Executive Night 2017", the Annual Achievers Award ceremony to recognize the sales team members who performed well during 2016 was held. At this event, staff members from Manufacturing, and Franchised businesses were rewarded and recognized. A lavish dinner for the staff ended proceedings for the day.
The Hameedia Group's journey is strengthened in 2017 by the appointment of Chinthaka Wanigasekara as the Group General Manger. Prior to his new appointment, Chinthaka was a senior member of the Hameedia team counting over 16 years' experience across multiple sectors within the Group. Having joined Hameedia as the Chief Accountant in year 2000, Chinthaka moved on to hold key positions as Finance Manager, Sector Head Manufacturing (Perks Clothing), General Manager HS Marketing (the wholesale arm of Hameedia), Sector Head of HS Clothing which deals with international brand such as Adidas and as General Manager Operations of Hameedia Group prior to his current appointment.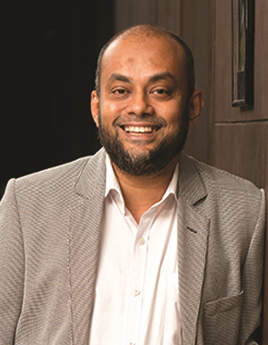 Meanwhile, the Wholesale Division is led by Indika Perera, the current General Manager of HS Marketing. Indika joined Hameedia Group in 2009 as the National Sales Manager of HS Marketing and was promoted as Retail Sales Manager of Hameedia Group in 2011. Indika counts over 20 years in Sales and Marketing across leading corporates in Sri Lanka.
Hameedia is further strengthened by former General Manager Mr Jamshid Sourjah rejoining the company, and who will function as the new Head of Retail Sales. Jamshid brings along over 30 years' experience in the Sri Lanka apparel industry and overseas (UAE, HONGKONG & CANADA), covering manufacturing, merchandizing and fashion retail. He has also served on executive committees of the Sri Lanka Chamber of Garment Exporters and NAITA thus bringing in valuable leadership expertise to Hameedia.
Ameer Hamza, former Hameedia member of the leadership team as Senior Manager Marketing and Sales rejoined and is appointed as the new Head of Business Development & Corporate Communications. In addition, he will be responsible for the development of the international market. He will also manage HS Clothing Pvt. Ltd. that represents Adidas franchise in Sri Lanka for over 18 years, and also lead the CSR program. Hamza has over 30 years' experience in multiple industries covering in functions related to marketing, product development, operations and management. Of this he counts over 15 years' working in the UAE, Saudi Arabia and Kuwait. During this period, Hamza served as the Head of Marketing at Diners Club International in Saudi Arabia.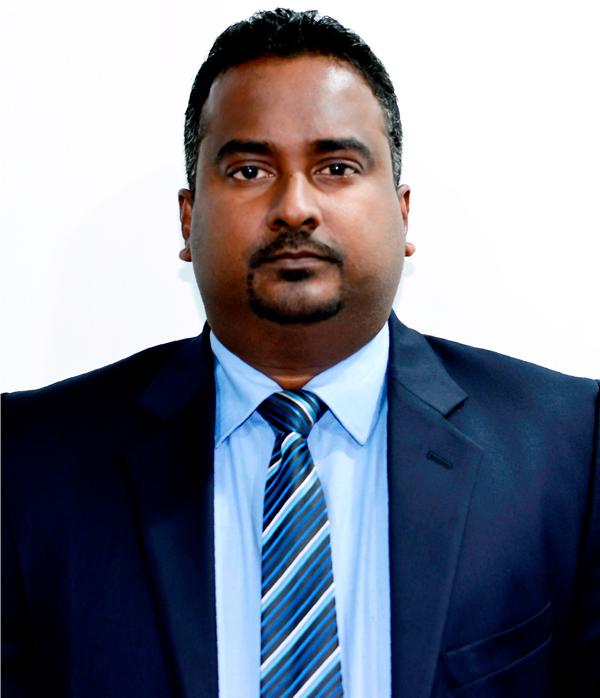 Further, Group Finance is headed by Suranga Bandara, who counts over 20 years industry experience across leading Banking, Stock brokering, Unit Trusts and Capital Market Regulators. Suranga functioned as the CFO of a leading garment manufacturing company in Bangladesh and Vietnam for a period of over 5 years in his career.
Group Strategic Projects & Corporate Finance will be headed by Rohan Senewiratne who counts over 20 years industry experience in the financial services industry including Banking, Stock brokering, Unit Trusts and regulatory exposure at Colombo Stock Exchange and Securities and Exchange Commission. Rohan is expected to give leadership on new initiatives and development projects under the leadership of Hussain Sadiq - MD Hameedia Investment.
Hameedia is expected to stream ahead in 2017 with these new strategic leadership changes.