---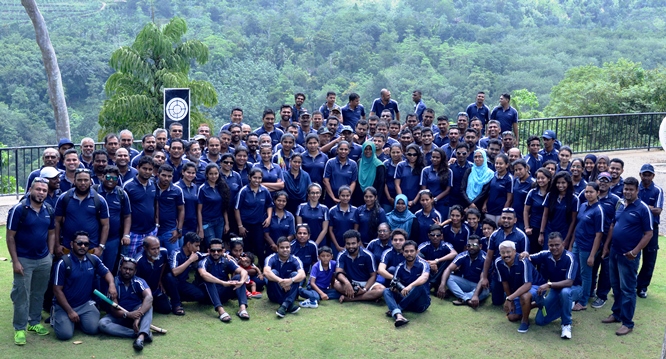 Since its inception back in 1949 Hameedia has cemented its place as the preferred menswear specialist in Sri Lanka. Hameedia, synonymous with class and style, has been loyally serving the Sri Lankan fashion conscious gentlemen for decades and their fashion forward ethos and commitment to excellence have always made them stand out as the most sought after menswear specialist in the country. Their team consisting of 1,000 diligent employees are the driving force behind taking this dynamic operation forward.
In appreciation of the untiring commitment and hard work of their team towards the resounding success of Hameedia, the Hameedia staff was treated to a day out by the management recently.
Meticulous planning went into making this annual event truly a memorable experience for the Hameedia staff making them feel appreciated and connected as one family. The chosen destination for the trip was Hotel Serenity Village situated around Kalatuwawa in Avissawella. It indeed served to be the ideal location to unwind, rejuvenate and connect as Team Hameedia. Surrounded by beautiful lush green scenery, Serenity Village is one of the pioneering Eco friendly tourist attractions that combine a touch of modernity with exotic wilderness. This relaxing atmosphere indeed provided them a much needed break from the hassle of the city. This year's event was exceptionally planned and was well resourced by the management of Hameedia.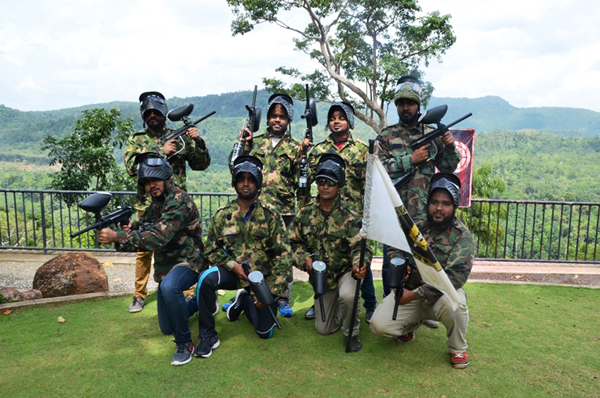 The annual Hameedia staff day out has become an integral part of their event calendar and much preparation goes into making this a memorable and an exciting experience for the staff. Reaching Hotel Serenity Village towards late morning the management had everything in place for an exciting and fun filled day. The line-up of events and activities for the day consisted of paintball, target shooting, cricket and football. These carefully selected games emphasised the strength of team work and created a wonderful platform to practice team work outside their usual routine. Hameedia truly believes that, where there is teamwork and collaboration, wonderful things can be achieved.
Proactively engaging in team based sports activities are proven to create greater team spirit, bonding and brotherhood at work places and Hameedia constantly strive to foster an effective and a positive team culture within their establishment.
The Hameedia staff had a great time celebrating their greatest strength as a company, their human resource. It indeed was a wonderful effort by the Hameedia management to foster unity, reward staff and celebrate the company's success. A scrumptious lunch consisting of a great variety of eastern and western cuisine was served and this was followed by a much entertaining 'Paduru Party' providing the perfect blend for an afternoon filled with fun and frolic and the latter part of the afternoon was spent socializing and unwinding. The breath taking natural beauty of the surroundings coupled with the perfect placid atmosphere also provided an ideal getaway to unwind after an exciting day packed with activities, games and entertainment. Bringing the perfect ending to an already unforgettable day the staff was treated to a classic English Tea as they departed homebound carrying with them a heart full of memories and promises of more good times ahead, at their second home, Hameedia Family.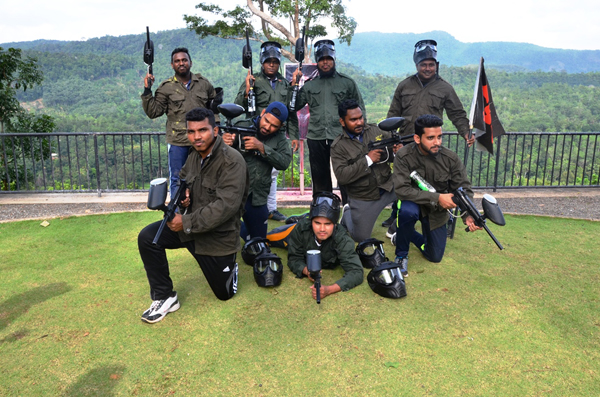 Hameedia has always been sincere towards their employees; they have always made their work force an integral part of their success and they believe their employees to be the creative driving force behind their accomplishments as an industry leader. Hameedia credits much of their achievements and endeavors to their employees. This indeed was just one more way of saying 'Thank you' to their loyal employees who continuously strive towards taking Hameedia forward as "the leading Menswear Provider" in Sri Lanka.