---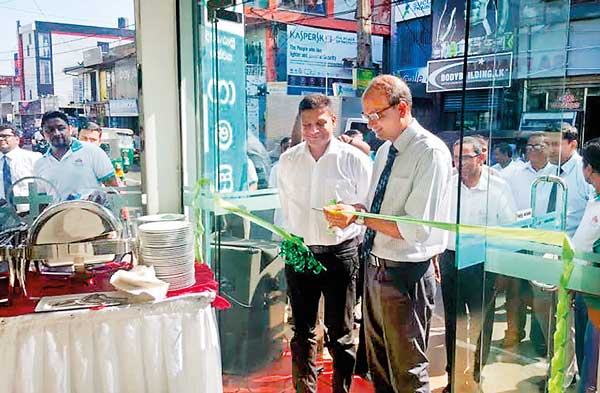 Wi t h t h e i n t e n sion of promoting complete solutions towards a healthy life, George Steuart Health, a subsidiary of George Steuart and Co., recently opened its third branch of the 'Wellness Shop' pharmacy network, fulfilling their promise of expanding its footprint in order to better serve their discerning customers.
The event was graced by Prof. T.T. Weeraratne, Professor of Medicine at the Karapitiya Medical Facility, as chief guest and other eminent medical and public personalities. Having being a part of a company which has been a dominant player in the pharmaceutical industry, the 'Wellness Shop' will include all pharmaceutical items with trusted products of high quality, specialized pharmacists to attend to ones every need and will be located at Wakwella Road, Galle. C o m m e n t i n g o n t h e consistency of their success, Erandajith Ranasinghe – Executive Director, GS Health said, "We have always been committed towards delivering quality pharmaceuticals as we always seek to improve the health and quality of human life.
As we continue to expand our footprint and nurture a healthier and happier nation by offering unsurpassed medical solutions, we invite the people of Galle to come and experience the quality of our products and unparalleled services." The Company also has two other wellness shops in the area, in the towns of Galle and Karapitiya.